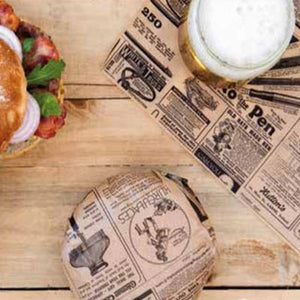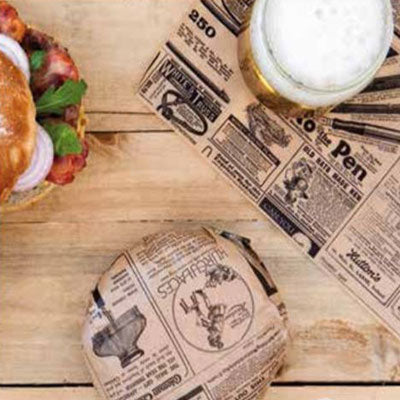 28x34cm Greaseproof Burger Wraps Paper Kraft Times
Indulge in the rustic charm of our Greaseproof Burger Paper Wraps in the stylish Kraft Times design!
Measuring a generous 28x34cm (280x340mm) and made from premium 34g greaseproof paper, these burger wraps are 100% recyclable and also eye-catching, elevating the presentation of your food to the next level. They are also versatile and suitable for use in various foodservice settings, from casual cafes to gourmet food trucks.
These burger wraps are not just visually appealing, but also cost-effective, offering a budget-friendly solution for food wrapping or displaying. Plus, being made from greaseproof paper, they are designed to resist moisture and grease, keeping your burgers deliciously fresh and mess-free.
Material : PERG. ANTIGRASAS
Pack : 1000 sheets
Product Code: 10256D