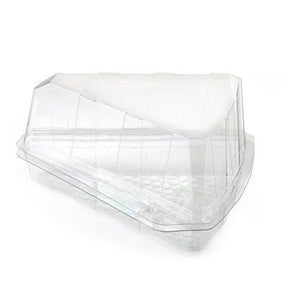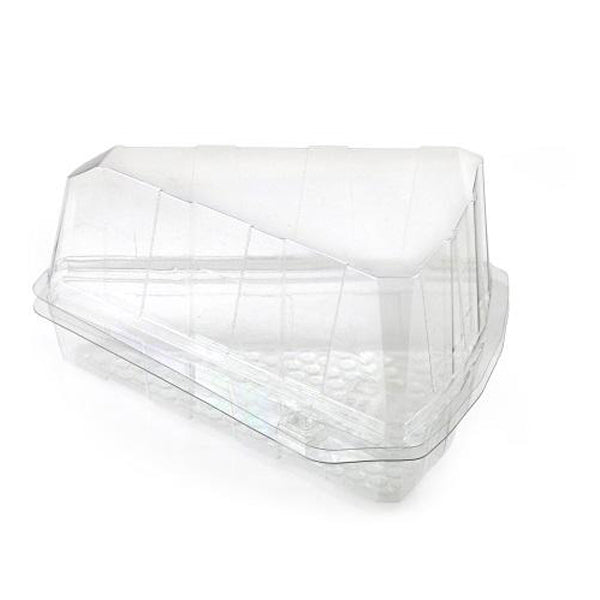 Clear Gateaux Slice Containers
Indulge in a sweet treat using our Clear Gateaux Slice Containers!
Made of clear plastic, these containers provide excellent visibility of the desserts inside, allowing customers to see the beauty of the cakes, slices, and cheesecakes. The hinged lid provides a tight seal to ensure freshness, and it also makes it easy to transport the desserts without any damage or mess.
These containers are ideal for bakeries, cafes, and restaurants, as they are not only practical but also stylish. They are ideal for presenting desserts at catered events, parties, and weddings, too. These plastic containers are easy to clean and reusable, making them an eco-friendly option. 
Dimensions: 150x105x80mm
Case Quantity : 600
Product Code: 10056