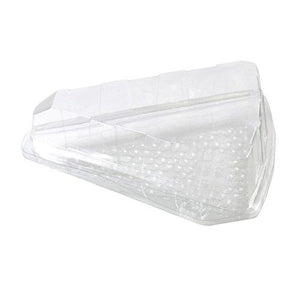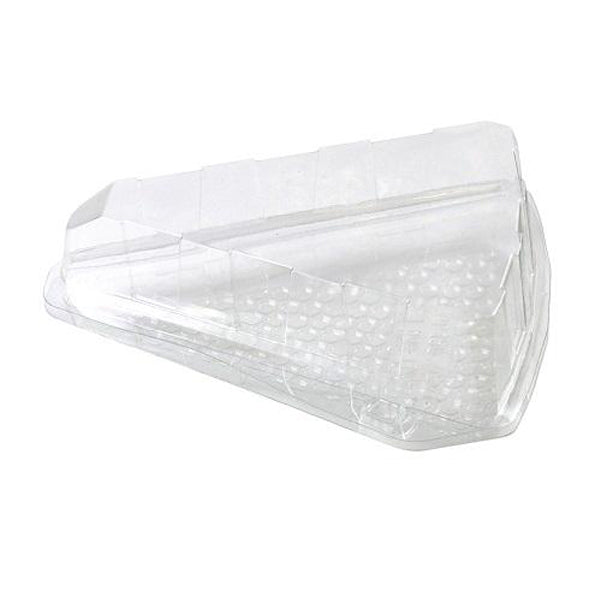 162x135x50mm Plastic Cheesecake Slice Wedges
Showcase your delicious desserts using the Plastic Cheesecake Slice Wedges!
Measuring 162x135x50mm, the clear plastic container is designed to hold a single slice of cheesecake or gateaux. The hinged lid ensures that the dessert remains fresh and protected during transport or storage. The wedge shape of the container allows for easy removal of the dessert without causing any damage to the presentation.
The plastic material used in the container is durable and sturdy, making it an excellent choice for transportation or outdoor events. The clear design of the container allows customers to easily see the dessert inside, making it a great option for display in bakery cases or on dessert tables. The compact size of the container also makes it easy to store in a fridge or freezer.
Whether you're selling individual slices of cake in your bakery or serving desserts in your restaurant, these plastic cheesecake slice wedges are a convenient and attractive option for your business.
Dimensions: 162x135x50mm
Case Quantity : 600
Product Code: 10056A