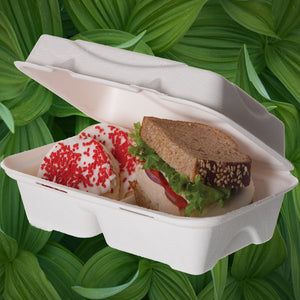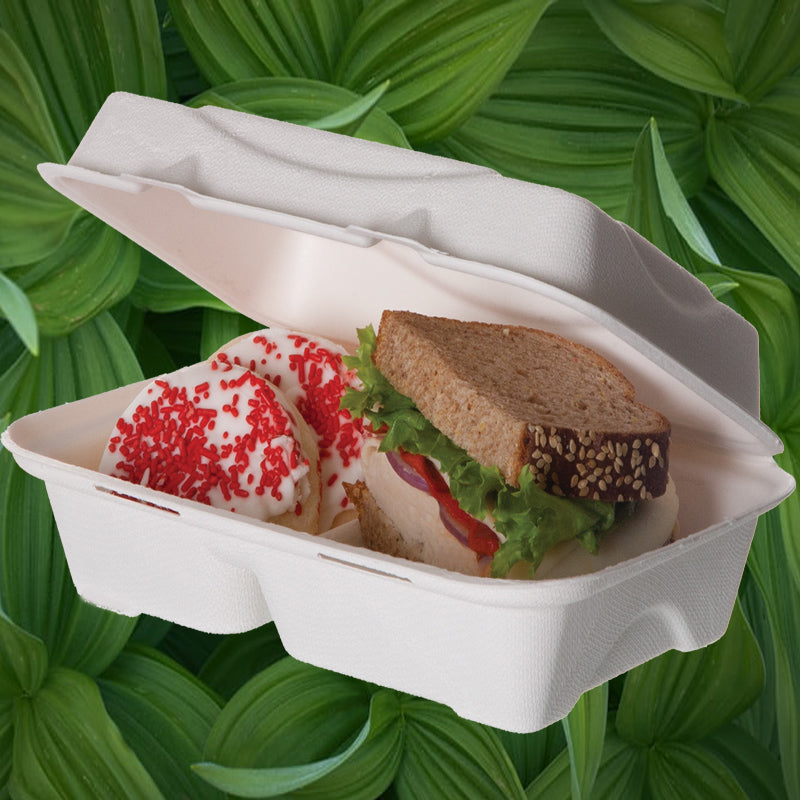 2 Compartment Eco Food Boxes
Delight in Sustainable Dining with our 2 Compartment Eco-Food Box!
Our Renewable & Compostable Sugarcane Clamshells are the perfect alternative to traditional petroleum-derived plastics or foam. They are grease and cut resistant, making them suitable for hot, wet, and oily foods. Having a temperature resistance of up to 100°C and oil temperatures of up to 150°C. These sturdy and versatile clamshells can handle a wide variety of foods, making them ideal for a range of applications.
Made from reclaimed and rapidly renewable sugarcane fibers, these clamshells are not only renewable and compostable, but also ASTM D6868 compliant, ensuring their eco-friendly credentials.
Choosing our sugarcane products means making a responsible choice for the environment. Our sugarcane products are made from a reclaimed resource that would otherwise have been burned, reducing waste and minimizing the environmental impact. Furthermore, these products are compostable in commercial compost facilities, helping to divert waste from landfills and improve vital soil resources.
Dimension : 230x150x50mm

Product Code: 101223A