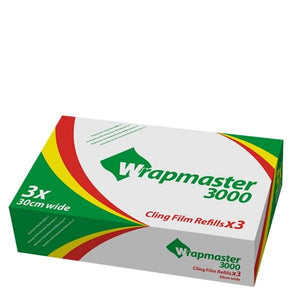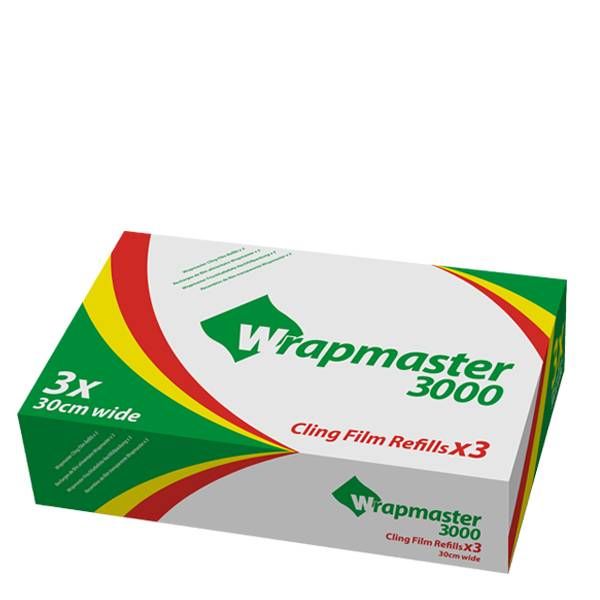 300mmx300mtr Catering Cling Film Refills
Choose our 300mmx300mtr Catering Film Refills for a premium quality cling film that delivers on hygiene, safety, and convenience. Trust us to provide you with the best solution for all your catering film needs, so you can focus on delivering outstanding meals to your customers with confidence. 
Our cling film is made from high-quality materials that ensure it adheres securely to food containers, keeping your food fresh and safe from contaminants. Hygiene is of utmost importance in the catering industry, and our cling film is specifically designed to meet the highest standards. It provides a protective barrier that keeps food safe from bacteria, ensuring that your customers enjoy fresh and safe meals.
With a generous 300mtr length, it provides ample coverage for a wide range of catering applications, from wrapping up leftovers to covering large food trays. The quick and easy dispensing mechanism makes it a breeze to wrap food items, saving you valuable time in a busy catering environment.
Our catering film refills are not only functional but also environmentally conscious. We strive to minimize our impact on the environment, and our cling film is made from materials that are recyclable, reducing our carbon footprint and promoting sustainability.
Case Quantity : 3 Rolls
Product Code: 10113A2