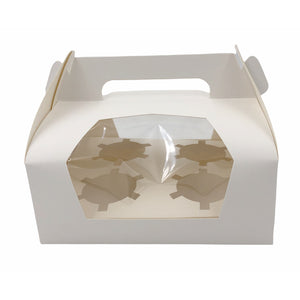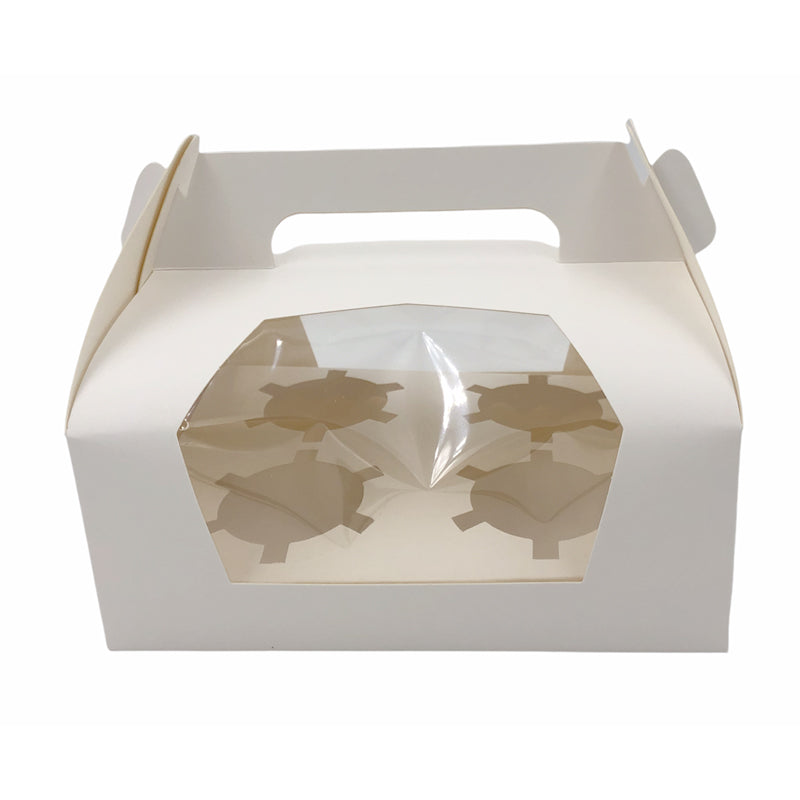 4 Cupcake Cardboard Box with Handle
A convenient and stylish packaging solution for your cupcakes!
This box is designed to hold 4 cupcakes securely, with a 7cm divider/insert to keep each cupcake separate and protected.  Made from food-grade card, our cupcake box is safe for storing and transporting cupcakes. It features a film window that allows for easy viewing of the cupcakes inside, showcasing their delicious appearance. The handle on the top of the box makes it easy to carry, adding convenience for on-the-go occasions.
Assembly is easy, making it a convenient choice for busy bakers. The 7cm divider/insert keeps the cupcakes in place during transport, preventing them from moving or getting damaged. The stylish design of the box adds a professional and attractive presentation to your cupcakes, making it ideal for any type of occasion or for giving as gifts.
Our 4 Cupcake Cardboard Box with Handle is perfect for birthdays, weddings, baby showers, holidays, or any other special occasion. It also makes a thoughtful gift packaging option for friends, family, or customers who love cupcakes.
Box size : 150x200x160mm

Case Quantity : 100/100
Product Code: 12939