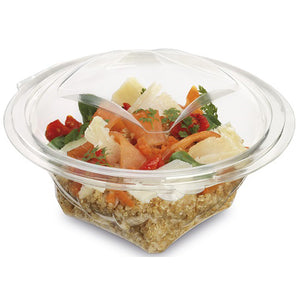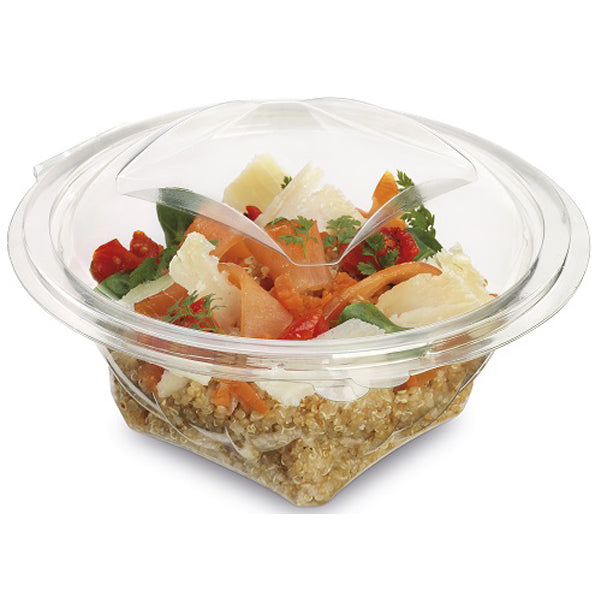 750cc Round Plastic Salad Containers
Showcase the finest salad in our 750cc Clear Round Plastic Salad Container!
Made from high-quality plastic material and designed to be shatterproof, they keep salads safe and secure. Resistant to fats and oils and coupled with a capacity of 750cc they are ideal for deli and pre-dressed salads. The round shape of the containers is not only aesthetically pleasing but also makes them easy to stack, maximizing storage space.
With a secure Snap-On lid they make serving easy, the tight seal prevents any leaks or spills, providing the ultimate dining experience for every customer.
Dimensions : 187x83mm
Capacity : 750cc
Case Quantity : 240
Product Code: 10767B1