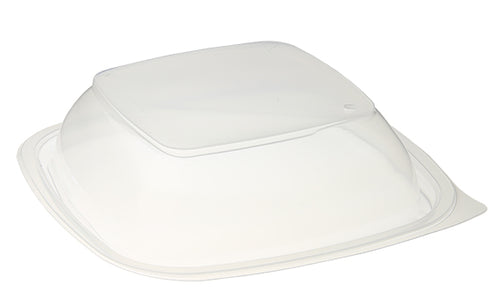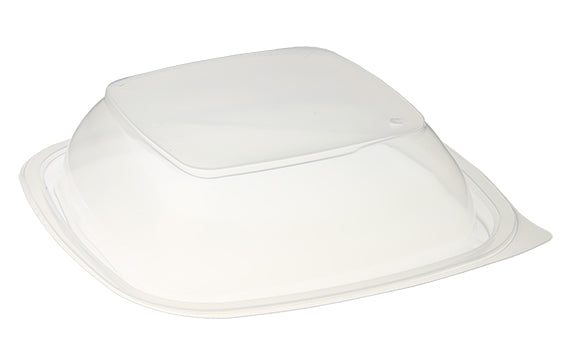 750ml PP Dome Lid to fit Square Black Microwave Bowls
Add a touch of style to your ready-meal offerings with our sleek PP Dome Lid!
With their efficient ventilation system, these lids are prevented from condensation as steam can escape - making them perfect for use in the microwave! Along with a secure fit, this lid keeps your food secure inside the container during transit. This, coupled with their excellent impact resistance and stackability, makes them ideal for storing, stacking, and transporting with ease. 
These dome lids can handle freezing temperatures as low as -18 degrees centigrade, as well as hot temperatures up to +100 degrees centigrade, making them the ultimate solution for your kitchen. 
Not just functional, but also eco-friendly. these PP Dome Lids can be reused, reducing waste and promoting sustainability. 
IMPORTANT: Please note bowls are sold separately
Dimensions : 160x160x40mm
Case Quantity : 300
Use with bowls code : 12086
Product Code: 12087