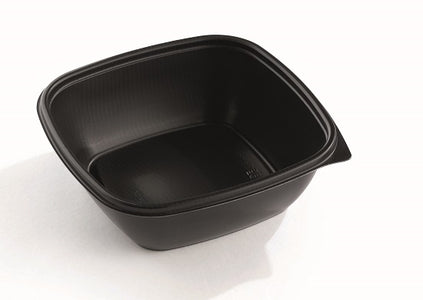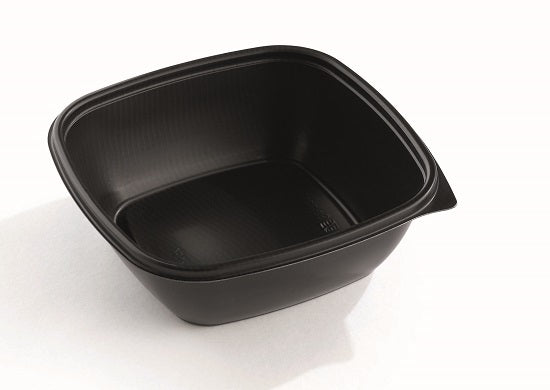 750ml Square Black Microwave Bowls
Serve in style using our 750ml Square Black Microwave Bowls!
These 750ml high-performance bowls are designed to elevate your ready-meal deliveries to the next level. With their sleek and compact square shape, they are easy to store, stack, and transport, making them the perfect choice for busy restaurants and food delivery services.
Featuring super anti-leak protection and excellent impact resistance, they ensure that your food arrives in pristine condition, without any messy leaks or spills.
The ventilated lids prevent condensation and steam accumulation, making them microwave-safe and convenient for reheating. This coupled with a temperature resistance ranging from -18 to +100 degrees centigrade, these bowls are the perfect solution as they are versatile for both hot and cold meals.
But it's not just about functionality - these bowls also add a touch of style to your culinary creations. Their understated appearance enhances the presentation of every dishes, making them look as good as they taste. From soups and stews to stir-fries and salads, these bowls are designed to provide excellent food presentation from the restaurant to the end consumer.
IMPORTANT: Please note lids are sold separately
Dimensions : 160x160x60mm
Case Quantity : 300
Use with Lids code : 12087
Product Code: 12086