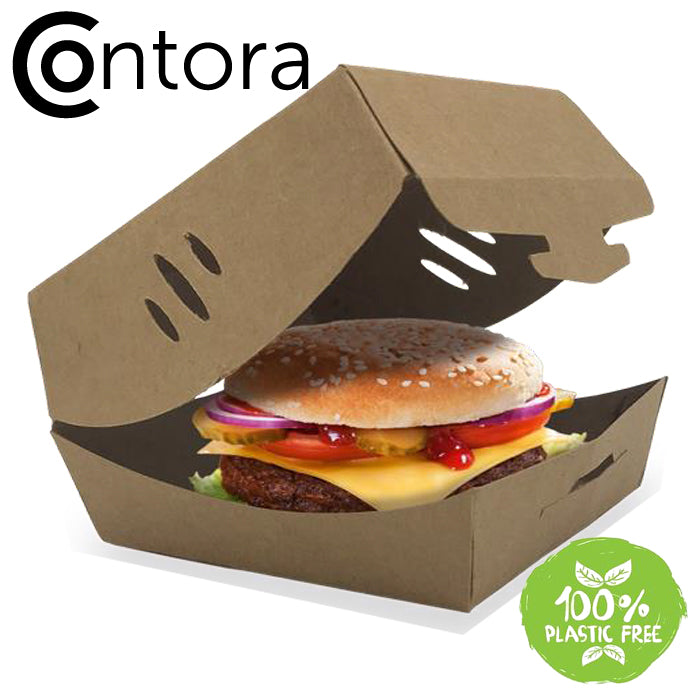 Contora Standard Burger Box
Whether you are running a busy takeaway or a restaurant delivery service, the Contora Standard Burger Box is the ultimate choice for packaging your burgers. Invest in the newest innovation in takeaway packaging and elevate your customer's experience with superior quality and performance. Designed with the latest innovations, this burger box is built to exceed your expectations in functionality and performance.
The ideal pack structure of the Contora Standard Burger Box ensures that your burgers stay fresh and delicious, even during transportation. Equipped with air holes for heat release, it prevents moisture build-up within the product, keeping your burgers hot and juicy. The high-level grease resistant board used in the construction of the box ensures that grease and oil from the burgers do not seep through, keeping the packaging clean and tidy.
With a secure locking mechanism, the Contora Standard Burger Box provides reliable closure, ensuring that your burgers are safe and secure during transit. You can trust that your customers will receive their order in perfect condition, just the way you intended it.
Dimensions: -110 x 110 x74mm
Case Quantity : 340
Product Code: 90936