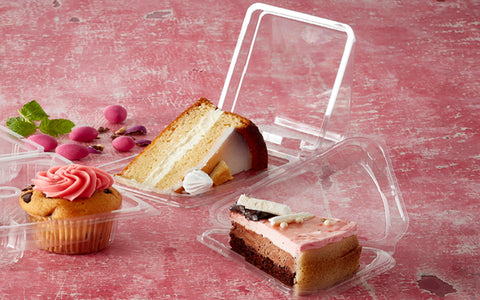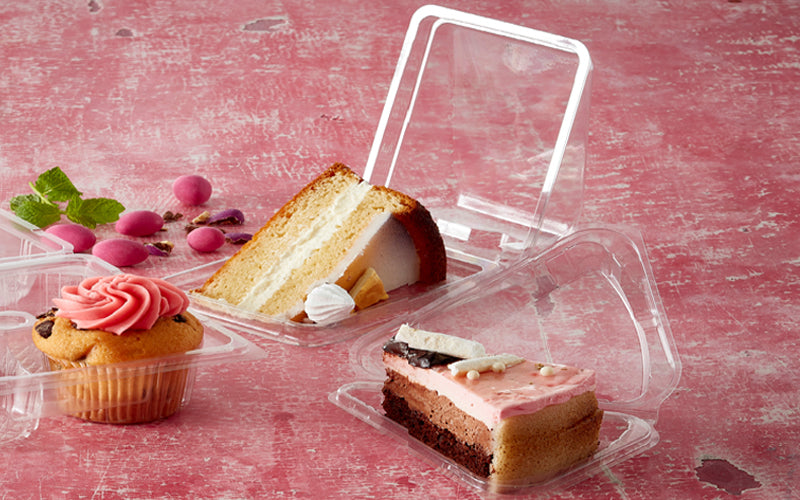 Gateaux Cake Slice rPET Hinged Lid
The perfect packaging solution for individual slices of cake!
Designed as part of the Faerch Bakery range, this Gateaux Cake Slice rPET Hinged Lid is not only functional but also environmentally friendly. Made from 100% recyclable rPET (recycled PET) material, this lid is produced using 100% renewable energy, making it an eco-friendly choice for your bakery or foodservice establishment.
The hinged lid design offers convenience for packaging and serving cake slices, ensuring that the cake remains fresh and protected. The transparent material allows for easy visibility of the delicious cake slice inside, enticing customers with its appealing presentation.
This Gateaux Cake Slice rPET Hinged Lid is suitable for holding a single slice of cake, making it ideal for individual servings or for grab-and-go options. It is a practical and sustainable choice for any bakery, café, or foodservice operation looking for environmentally friendly packaging solutions without compromising on quality or functionality.
Dimensions : 145x110x54mm
Case Quantity : 500
Product Code: 10054