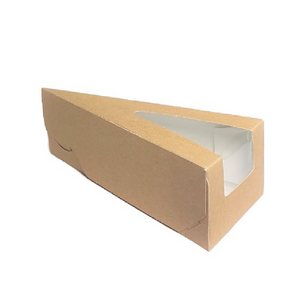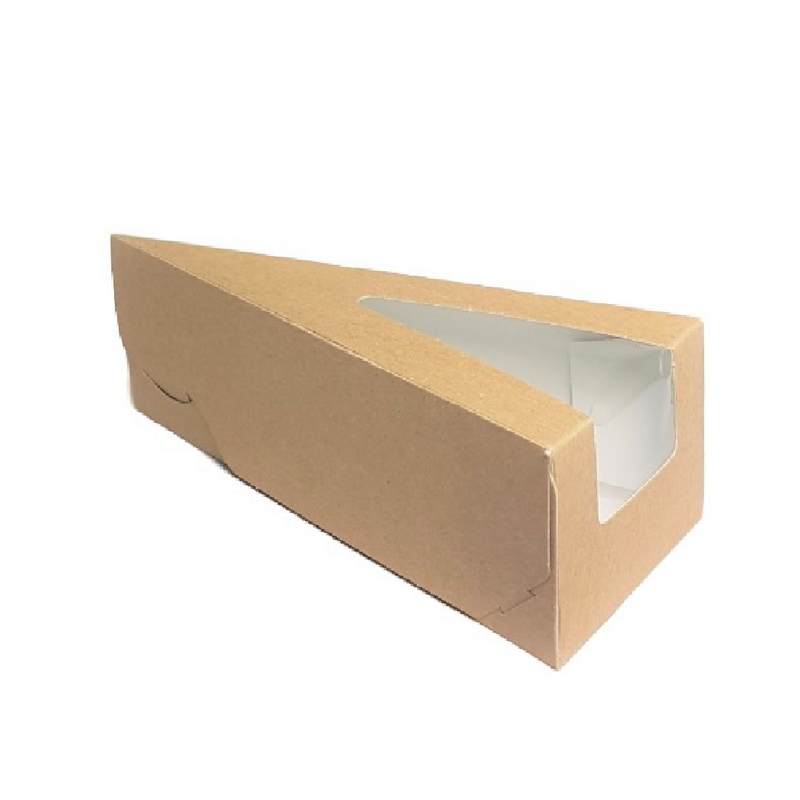 Kraft Single Cake Slice Wedge
Looking for a safe and eco-friendly way to transport your delicious baked goods? The Kraft Single Cake Slice Wedge is the perfect solution.
Made from sturdy cardboard, these individual cake slice wedges are 100% recyclable, making them an environmentally conscious choice. Not only are they great for the planet, but they also ensure that your cake slices arrive at their destination safely and without any damage or mess.
One of the best features of these cake slice wedges is the clear film window, which allows for effective display of your baked creations. This makes them a great option for bakeries, cafes, or any business that wants to showcase their treats in an attractive and professional way.
Whether you're a professional baker or simply someone who enjoys sharing their homemade desserts, the Kraft Single Cake Slice Wedge is the perfect way to transport your treats. 
Dimensions : 155x65x50mm
Case Quantity : 500
Product Code: 10049B