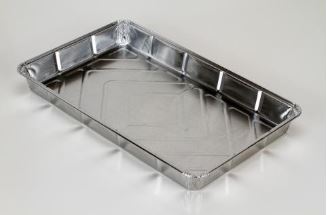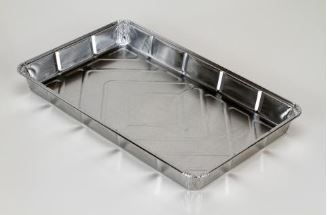 Rectangular Traybake Foil
Whether you're baking a delicious tray of lasagne, roasting vegetables, or creating a scrumptious dessert, the rectangular traybake foil is a reliable and versatile choice that will help you achieve professional results. Its durable aluminium construction, rolled edge style, and ample capacity make it a must-have in any kitchen for a variety of culinary tasks.
Made from high-quality aluminium, this foil is designed to withstand the rigors of oven use, making it ovenable and perfect for a variety of culinary applications.  Featuring a rolled edge style, this foil is not only functional but also adds a polished and professional look to your culinary creations. The rolled edge ensures that the foil stays securely in place, preventing any leaks or spills during cooking or serving.
With a generous capacity of 1740ml, this rectangular traybake foil is ideal for preparing large portions of food, making it suitable for catering or family-sized meals. Its rectangular shape provides ample space for arranging ingredients, making it easy to create delicious and visually appealing dishes.
While this foil is designed for oven use, it is not microwavable, so caution should be exercised when using it in the microwave. It is important to follow proper food safety guidelines and usage instructions to ensure the best results.
Dimensions : 323 x 201 x 33mm

Case Quantity : 250
Product Code: 83265PL