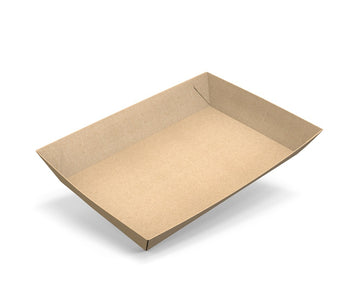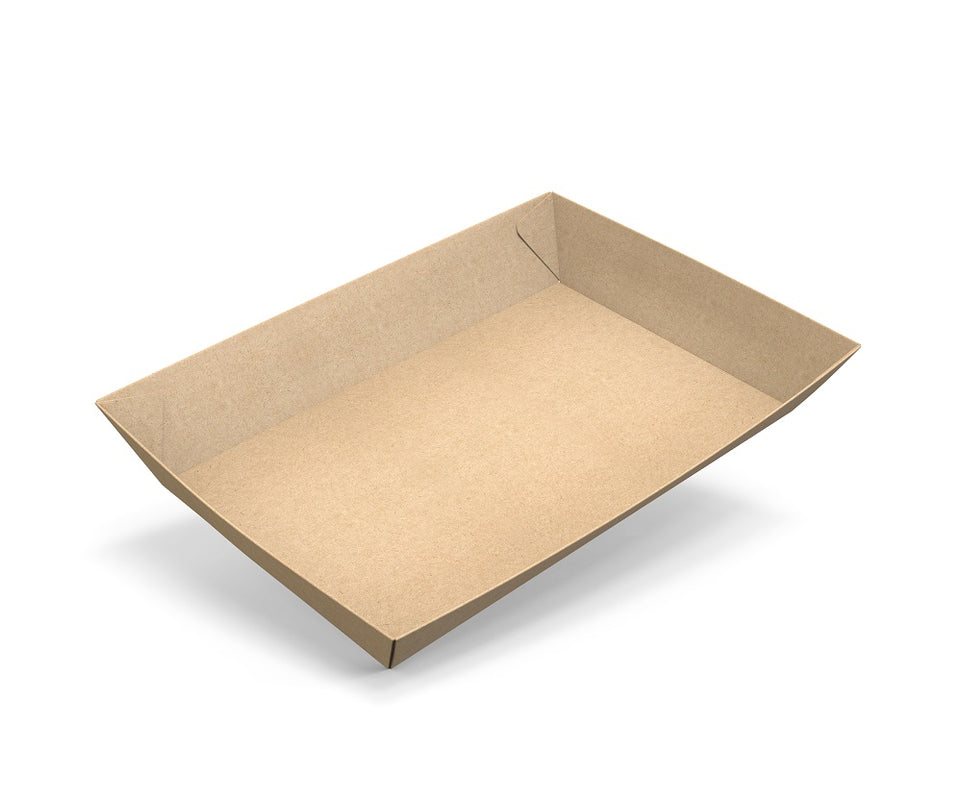 Square Large Kraft Food Tray
Make a sustainable choice for your food service needs with our eco-friendly Takeaway Food Trays, made from paper kraft and 100% compostable.
These food trays are perfect for a range of venues, including cinemas, concerts, outdoor events, and theatres. They are designed to be versatile and practical, making them ideal for serving a variety of food items such as burgers & chips, pastas, noodles, sandwiches, and more.
Our Takeaway Food Trays are made from paper kraft, which is a sustainable and renewable material. They are 100% eco-friendly and compostable, meaning they can be easily disposed of in an environmentally responsible manner, reducing your carbon footprint and contributing to a greener planet.
These food trays are suitable for a wide range of food service establishments, from fast food restaurants to food trucks and catering events - enhancing the presentation of your food items and adding a touch of natural, rustic charm to your food service offerings. They are designed to be durable and reliable, ensuring that your food remains safe and secure during transport and service.
Size/Volume: 185/197x145/157x45mm 
Case Quantity : 275
Product Code: 10239C