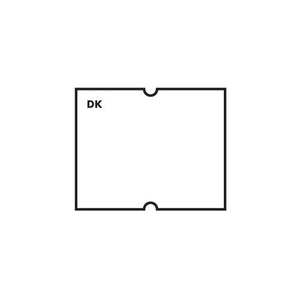 White Permanent Labels for DM4 Gun
Simplify Your Food Safety Monitoring Efforts with our White Permanent Labels for DM4 Gun!
With these White Permanent Labels you can clearly and easily mark food items and packages as soon as they are delivered, ensuring proper food rotation and reducing labour time in your restaurant operations.
Coupled with the 2 Line Marker DM4 Speedy Mark Express 20 Label Gun, you can mark products with two lines of information, including important details such as expiration dates, production dates, and other pertinent information. 
Invest in our White Permanent Labels for DM4 Gun and simplify your food safety monitoring efforts. With DayMark Label Gun and Labels, you can trust in quality and efficiency, making food labelling a breeze in your kitchen whilst maintaining high food safety due to the promotion of safe food rotation procedures. 
Adhesive : DuraMark
Pack Size : 1x750
Use with Speedy Marker Gun code : 10310
Available in a variety of styles and four adhesives
Product Code: 10310B