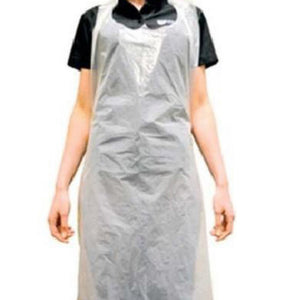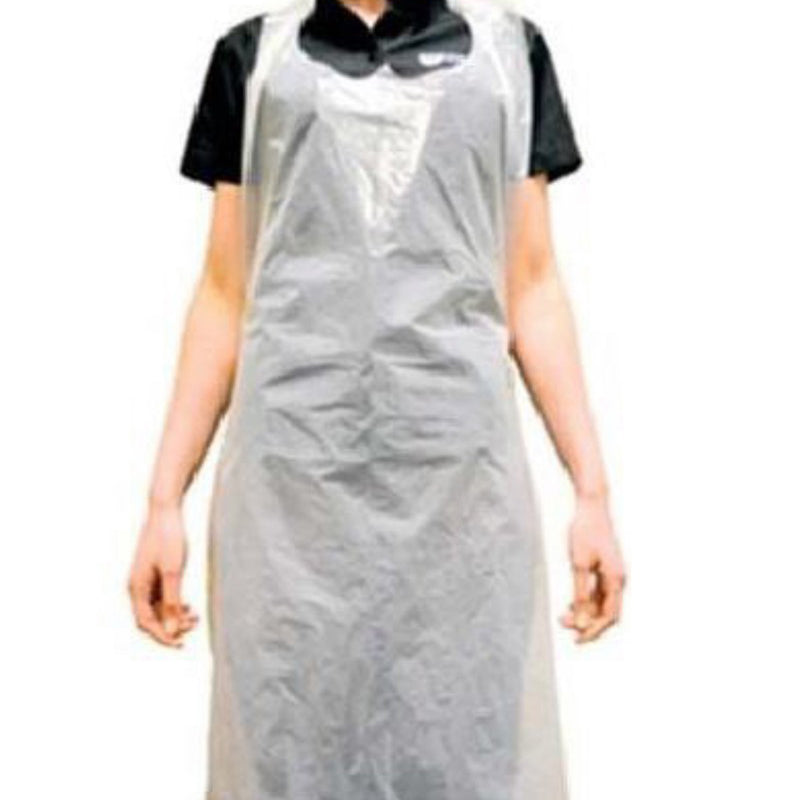 White PE Aprons
Keep away the stains by using our White PE Aprons 12 Micron!
Made from durable polyethylene (PE) material with a thickness of 12 microns, these aprons are designed to provide waterproof and hygienic coverage. With their crisp white colour, they not only look professional but also convey a sense of cleanliness.
The precise cut neck hole ensures easy donning, while the waist ties at the proper height provide a secure wraparound fit. These disposable aprons are perfect for food preparation in kitchens, sanitary areas in hospitals, home care settings, or schools.
Made in the UK, you can trust the quality and reliability of these aprons for all your personal protection needs. 

One Size
Case Size : 1000

Product Code: 10173B