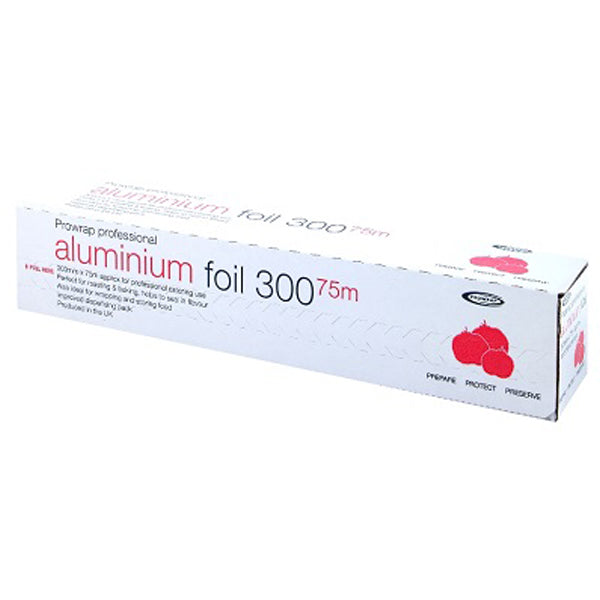 300mm x 75mtr Catering Foil Cutterbox
The ultimate solution for all your kitchen needs!
Whether you are cooking, baking, or storing food, this professional-grade foil will keep your food fresh and hygienic. With its extra-long refill roll, it is perfect for use in busy kitchens or for large events.  This high-quality foil is designed to keep in flavour, moisture, and juices, ensuring that your food stays hot and delicious. It is also perfect for freezing meat, poultry, and fish, and can be used to cover delicate foods such as flans, cakes, and pastries. This catering foil is a versatile and essential tool for any kitchen, providing you with the convenience and reliability you need to create the perfect dish every time.
Dimensions : 300mm x 75mtr.
Capacity : 1 Roll
Product Code: 10038