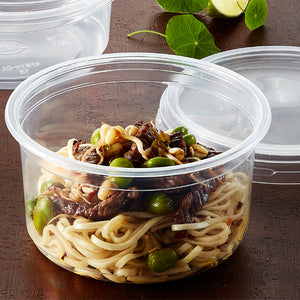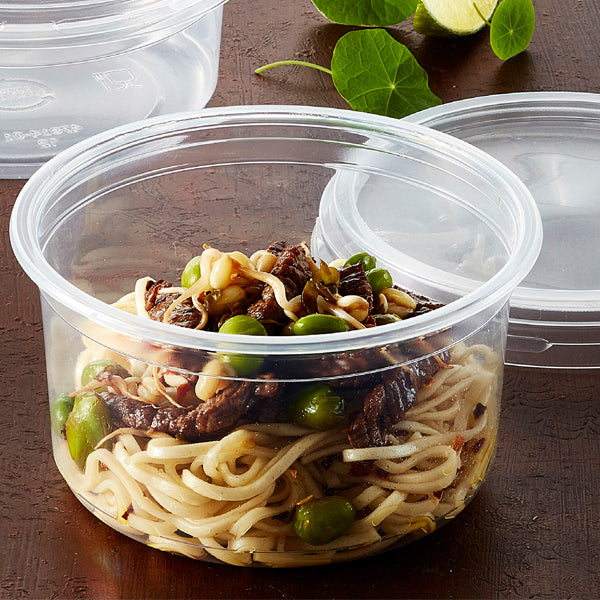 8oz PP Deli Pots
Experience the ultimate in convenience with the Faerch 8oz PP Deli Pots!
Expertly crafted from premium PP material, these deli pots are purposefully designed for hot eating, making them a versatile choice for a wide variety of foods. Whether it's piping hot soups, savoury stews, or delectable curries, these deli pots are up to the task.
The microwaveable feature allows for quick and easy reheating, perfect for the fast-paced hot food snacking market. Plus, the lightweight design ensures effortless handling, making them ideal for on-the-go enjoyment. The airtight seal locks in the flavors and keeps your meals fresh, while also preventing leaks and spills. And with their reusable nature, these deli pots are an eco-friendly option, reducing waste and promoting sustainability.
LIDS SOLD SEPARATELY
Outside diameter : 116 mm
Height: 46 mm
Capacity: 276ml
Case Quantity : 510
No lid available
Product Code: 104563