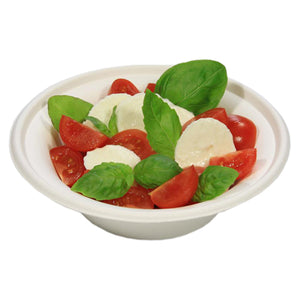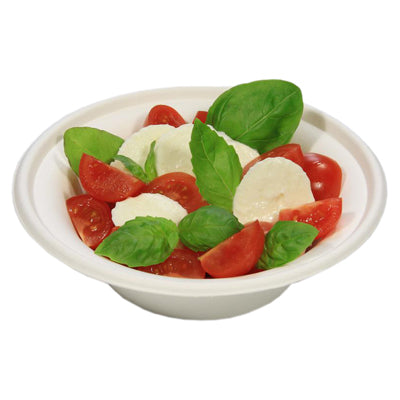 12oz Round Bagasse Bowls
Indulge in guilt-free dining with our eco-friendly Round Bagasse Bowls!
Crafted from natural non-wood fibre sourced from sugar cane by-products. These bowls are not just ordinary serving ware - they are a statement of your commitment to sustainability and love for our planet.
Built to impress, our Round Bagasse Bowls are strong and rigid, designed to hold up to your most delectable dishes. From vibrant salads to piping hot soups, these bowls are the epitome of functionality and style.
What sets our Round Bagasse Bowls apart is their 100% compostable nature. When disposed of, they break down into organic matter, leaving no harmful traces behind. Plus, they are 100% recyclable, ensuring that they can be repurposed and transformed into new products, reducing waste and conserving resources.
Not just for cold cabinets, our Round Bagasse Bowls are also microwave-safe, allowing you to easily reheat or warm up your meals without sacrificing convenience or sustainability. It's the perfect combination of practicality and environmental consciousness.
By choosing our Round Bagasse Bowls, you're not only making a positive impact on the environment, but you're also making a statement about your culinary values. Showcasing your commitment to sustainability, these bowls are a symbol of your appreciation for nature's gifts, adding a touch of eco-friendly elegance to your dining experience.
Dimensions
: 6.4 inch
Case Quantity
: 1000
Product Code: 10121G