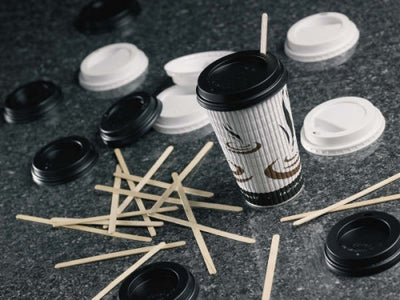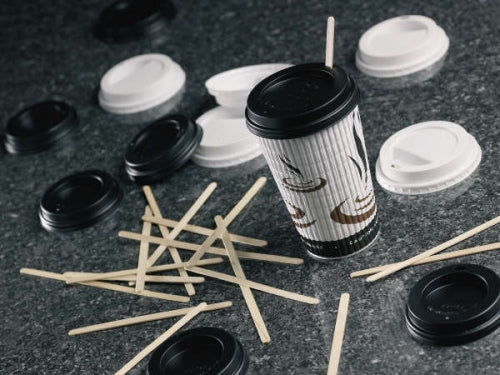 140mm Wooden Teastirrers
Elevate your beverage experience with our Wooden Teastirrers, perfect for cafés, sandwich bars, deli shops, and more!
Crafted from high-quality wood, these Teastirrers add a touch of natural elegance to your drinks and are perfect for stirring tea, coffee, hot chocolate, or other beverages.
Designed with versatility in mind, these Teastirrers are suitable for various foodservice establishments. Whether you're running a bustling café, a trendy sandwich bar, a cosy deli shop, or any other hospitality business, these wooden Teastirrers are a stylish and functional choice.
Made from sustainable and renewable wood, these Teastirrers are an eco-friendly option for stirring your beverages. They are also biodegradable and compostable, making them a responsible choice for the environment.
The smooth and durable wood construction of these Teastirrers ensures that they won't break or splinter, providing a safe and enjoyable stirring experience. They are also convenient to use and dispose of after use, making them a practical choice for busy foodservice settings.
Dimensions : 5.5inch (140mm)
Case Quantity : 10x1000
Product Code: 10140A1