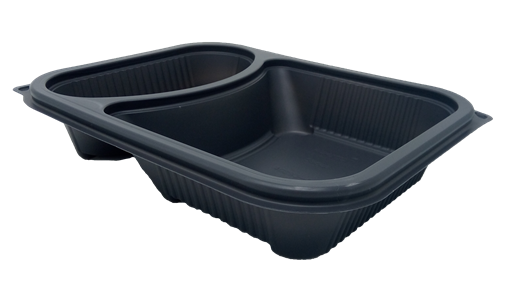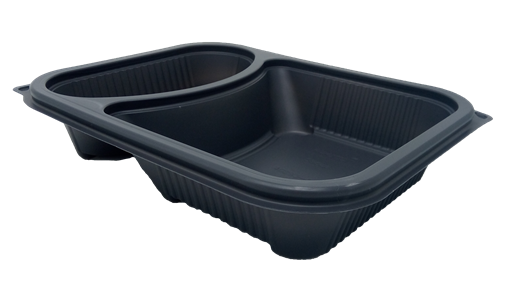 2 Cavity Delux Rectangular Gry Microwave Containers
2 Cavity Rectangular gry microwave containers

PP is a very versatile material suited for all types of ready meals. 
Capacity : 284cc/596cc
A delux rectangular gry containers that is easy to store, stack and transport.
Super anti-leak protection and excellent impact resistance.
Food can comfortably be eaten directly from the container.
Ventilated lids to prevent steam accumlating inside the container and for use in the microwave.

Can withstand temperatures between -20 and +121 degrees centigrade.

A stylish, understated appearance that enhances your dishes.

Provide excellent food presentation from the restaurant to the end consumer.
IMPORTANT: Please note lids are sold separately
Take away containers
Dimensions : 227x177x45mm
Case Quantity : 365
Use with Lids code : 10350A
Product Code: 10350