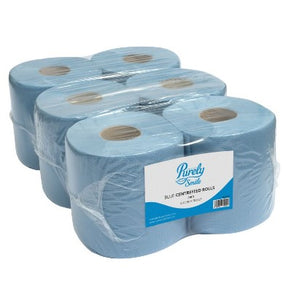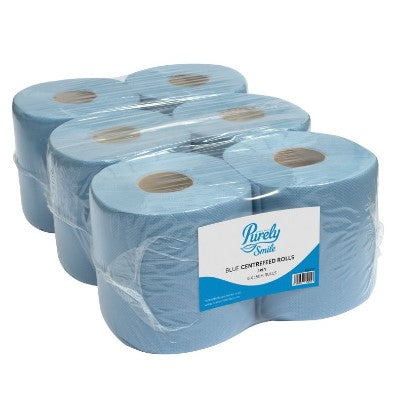 2 Ply Blue Centrefeed Roll
Make cleaning simple with our 2 Ply Blue Centrefeed Roll!
The ultimate multi-purpose tissue wipe! These rolls are crafted from the finest quality materials, ensuring exceptional softness and absorbency. What's more, you can access the paper from either the outside of the roll or the centre, simply by removing the perforated spiral core. The paper is cleverly dispensed in a convenient tube format, ready for you to tear off with a sharp tug against the dispenser's serrated edge. Perfect for all your wiping needs, this centre feed roll is a must-have for any kitchen or workplace.
Case Quantity: 6 Pack (150 Metre Per Roll)
Product Code: 10403