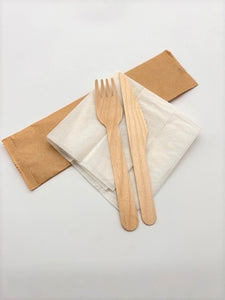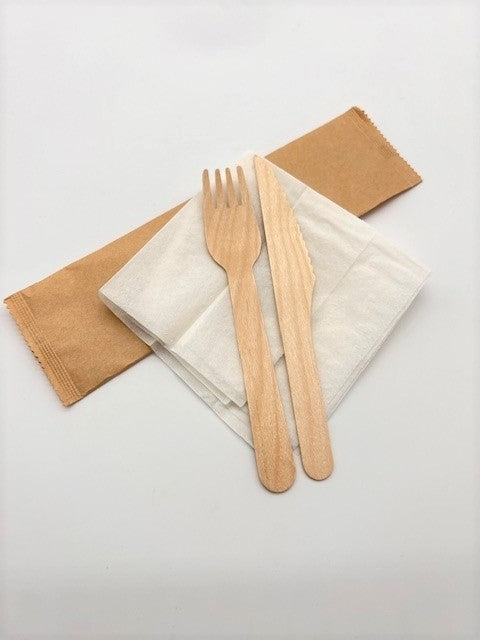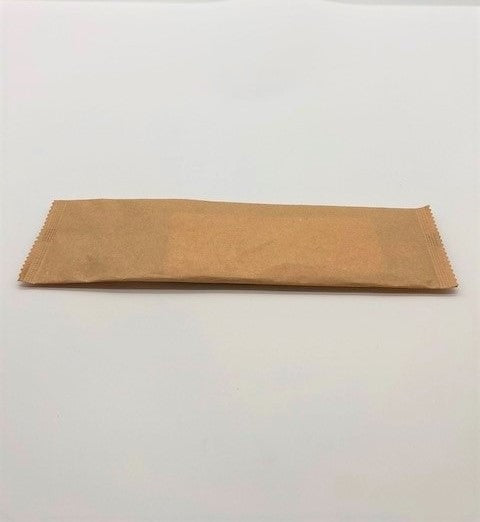 3 in 1 Wooden Meal Pack
Elevate your food-to-go experience with our 3 in 1 Wooden Meal Pack!
This eco-friendly pack includes a fork, knife, and a 2-ply napkin, providing you with everything you need for a convenient and sustainable dining experience.
Crafted from 100% natural wood, our utensils are not only durable and reliable but also environmentally friendly. They are perfect for service stations, food-to-go establishments, and any other situation where sustainability is a priority.
The included fork and knife are designed to provide a comfortable grip and smooth cutting experience, making it easy to enjoy your meal on-the-go. The 2-ply napkin provides a convenient tool for wiping up spills and messes, ensuring a clean dining experience.
Our 3 in 1 Wooden Meal Pack is perfect for adding a touch of rustic elegance to your food offerings. The natural wood finish adds a unique and stylish look to your packaging, making it perfect for enhancing the presentation of your meals.
Case Quantity : 250
Product Code: 10142A5