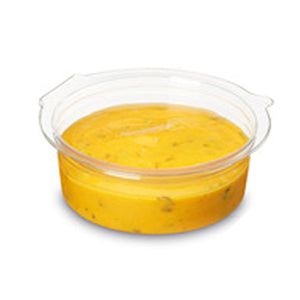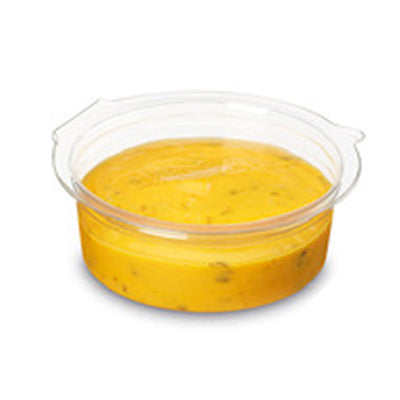 50ml Round Dip Pot with Hinged Lid
Whether you're hosting a gathering, packing lunches, or offering condiments at your business, the 50ml Round Dip Pot with Hinged Lid is a practical and eco-friendly option. It allows you to enjoy your sauces and dips while minimizing your environmental footprint, making it a responsible choice for conscious consumers who care about sustainability.
Made from recyclable materials, this dip pot is not only functional but also environmentally friendly, making it a responsible choice for your condiment packaging needs.
Featuring a convenient hinged lid, this dip pot ensures that your sauces and dips stay fresh and secure. Its compact size makes it perfect for individual portions or for packing small amounts of condiments for on-the-go use, such as in lunchboxes or for outdoor activities. The round shape of the pot adds a touch of elegance to your condiment presentation.
What makes this dip pot even more environmentally conscious is that it can be easily recycled, reducing its impact on the environment and supporting a circular economy. By choosing recyclable packaging, you are making a positive contribution to reducing waste and promoting sustainable practices.
Capacity : 50ml
Material :  PET
Dimension : 70x26mm
Case Quantity : 450

Product Code: 10437A