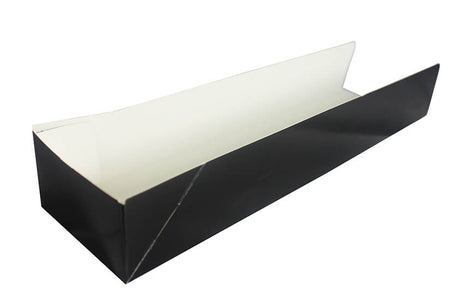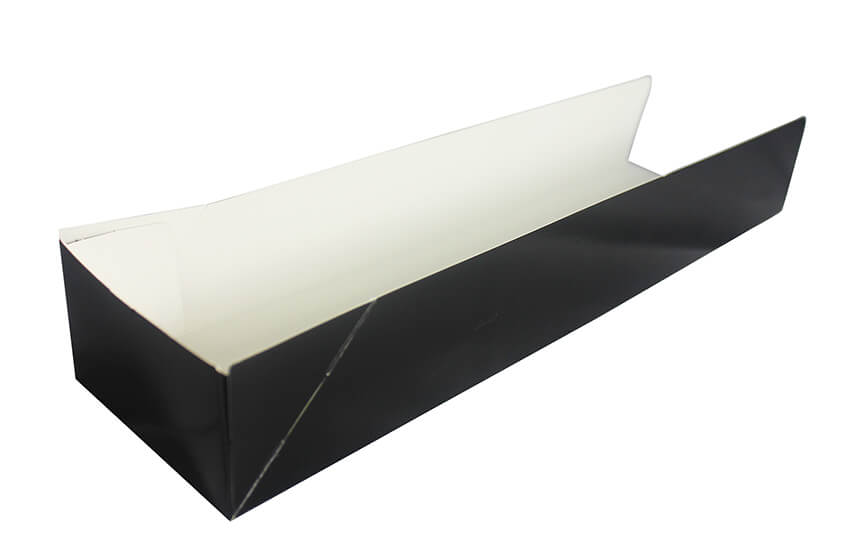 Black Cardboard Hot Dog Tray
Make a positive impact on the environment while delivering quality food to your customers with these recyclable and environmentally friendly hot dog trays!
Made from high-quality paper board, these trays are not only durable and reliable but also eco-friendly.  Designed with convenience in mind, these hot dog trays are ideal for serving hot dogs and a variety of snacks, making them a versatile choice for your street food offerings. The sleek black colour adds a touch of sophistication to your food presentation, enhancing the overall dining experience for your customers.
In line with our commitment to sustainability, these hot dog trays are 100% recyclable and environmentally friendly. Made from paper board, they can be easily recycled, reducing your environmental impact and promoting eco-conscious practices.
These hot dog trays are designed to provide a sturdy and reliable option for serving your delicious hot dogs and snacks, making them perfect for busy street food operations. They are convenient to use and provide a hassle-free solution for serving food on the go.
Dimensions : 240x70x40mm
Case quantity : 500
Product Code: 10243B1