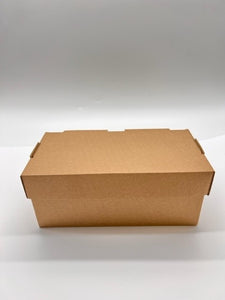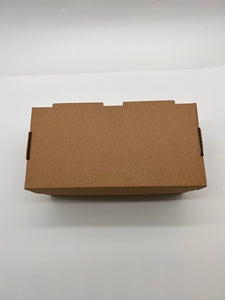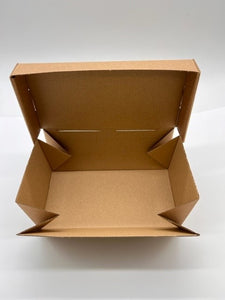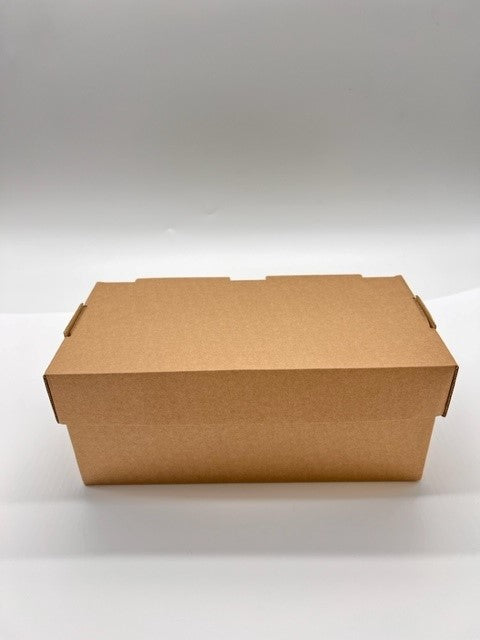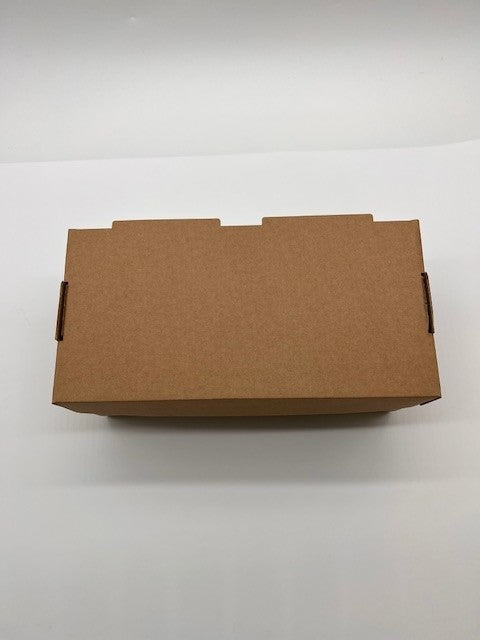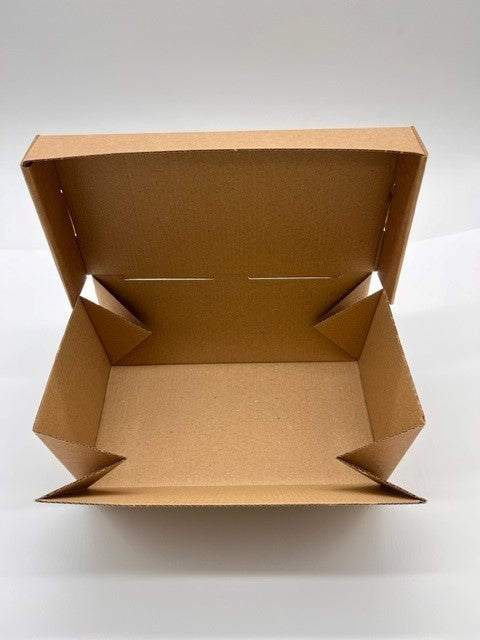 Corrugated Burger and Fries Box
Savour the Flavour with our Corrugated Burger and Fries Box!
Made from brown corrugated paper, these boxes are designed to provide optimum product protection while maintaining a natural and neutral appearance.
The deep design of these boxes is ideal for delivery, ensuring that your burgers and fries are securely held in place without getting crushed or soggy during transit. The boxes are specifically sized to accommodate one hamburger or pie, ensuring that your food stays fresh and appetizing until it reaches your customers' hands.
As an eco-friendly option, these burger and fries boxes are made from recycled, compostable, and biodegradable paperboard. They are designed to be environmentally responsible, allowing you to serve your food in packaging that aligns with your sustainability goals.
The corrugated paper used in these boxes provides insulation, helping to keep your food warm and crispy. The boxes are also flat-packed for convenient storage and transportation, and they can be quickly and easily assembled when needed. The nested design saves space and minimizes waste.
Breathable and odourless these boxes ensure that your food stays fresh and appetizing. They can also be customized with bespoke print, allowing you to add your branding or other unique designs to create a professional and cohesive look for your food packaging.
Dimensions : 244x120x100mm
Case Quantity : 100
Product Code: 10236D