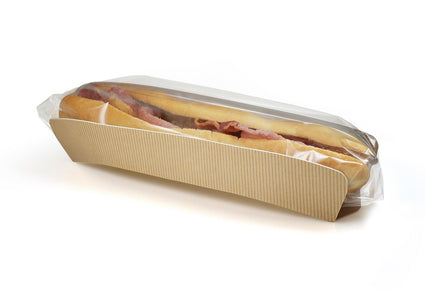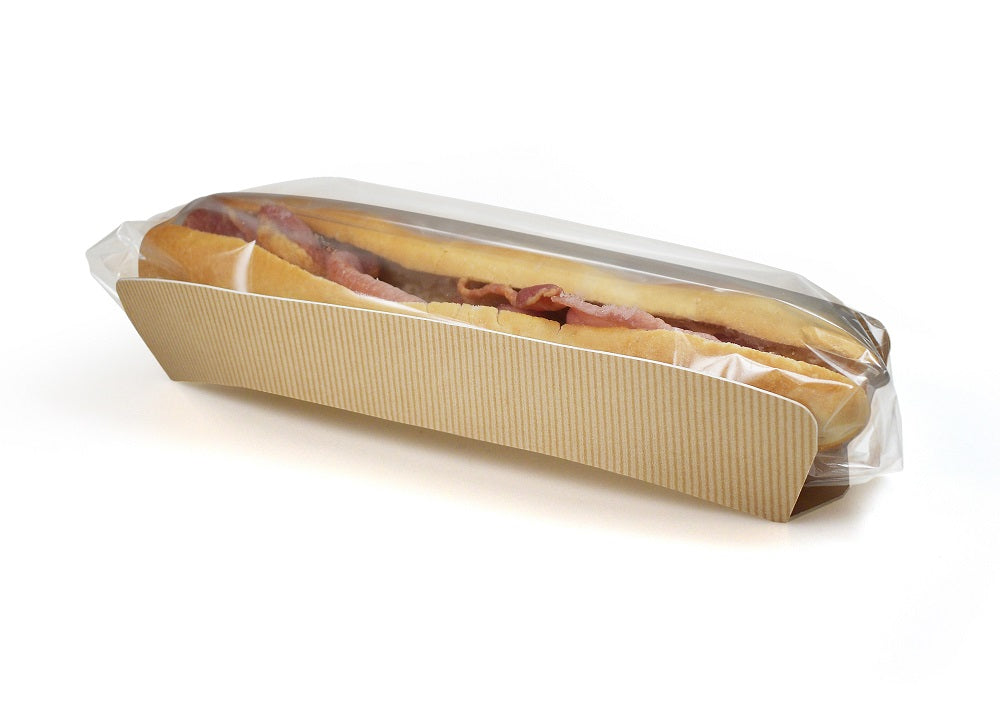 HOT BAGUETTE WITH ANTI-MIST FILM
The perfect packaging solution for bakeries and food establishments that serve hot and delicious sandwiches!
Made from recyclable board, these containers are designed to keep your baguettes, wraps, hot dogs, paninis, sub rolls, tortillas, and burritos warm and appetizing.
Featuring an anti-mist film, our containers prevent condensation and fogging, ensuring that your sandwiches are always visible and tempting. The film is without perfs, providing a clear and uninterrupted view of your tasty treats.
These containers are not only suitable for hot products but also perfect for serving cold sandwiches. With the option to use them for both hot and cold items, they provide versatility for your food service needs.
The board used in these containers is widely recyclable, making them an eco-friendly choice for businesses that prioritize sustainability. However, please note that the film is currently not recyclable.
Size : 457mm x 200
Case Quantity : 500s
Product Code: 12302