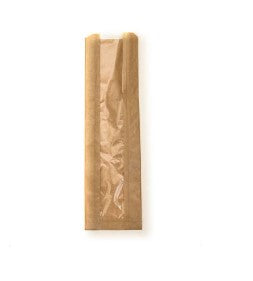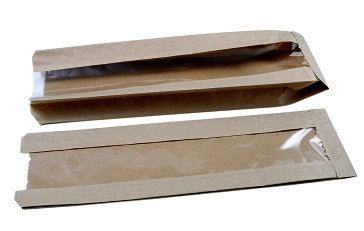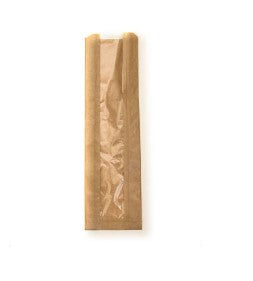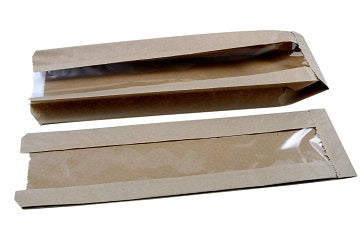 Kraft Compostable Baguette Bags
Impress your customers by serving the finest baguettes in our Kraft Compostable Baguette Bags!
Featuring a PLA (Polylactic Acid) window, these bags provide a clear view of the contents while keeping them clean and safe from external elements. The clear film front with a brown paper backing adds an element of sophistication to the presentation, allowing your customers to easily see the contents of the bag from outside.
These 100% biodegradable bags are crafted from high-quality kraft paper, ensuring that they are durable and strong while also being compostable.
These paper window bags are ideal for use in bakeries and shops for displaying and selling a variety of baked goods such as sandwiches and rolls. They are also perfect for sandwich packaging, ensuring that your sandwiches stay fresh and tasty for longer periods.
Crafted from sustainable materials, these bags are an eco-friendly choice for businesses looking to reduce their carbon footprint. They are also biodegradable, ensuring that they will break down over time and not contribute to landfill waste.
Dimensions : Width: 100mm / Height: 350mm / Gusset: 50mm
Case Quantity : 1000
Product Code: 10206C