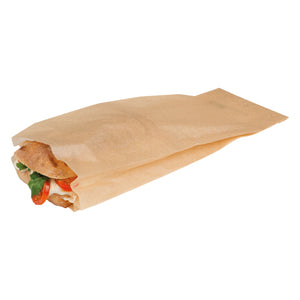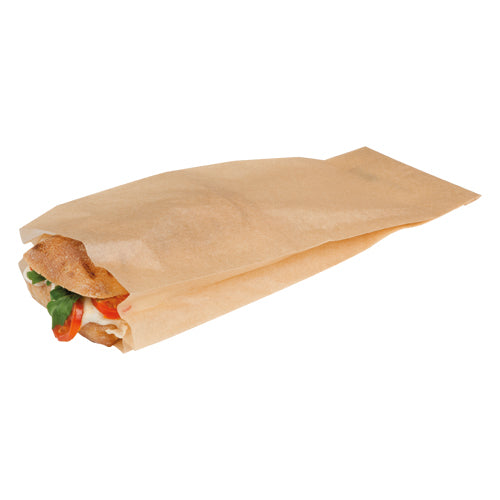 Kraft Paper Grill Sandwich Bag
Elevate your take-away offerings with the Kraft Paper Grill Sandwich Bags - providing optimal protection, convenience, and sustainability for your deli paninis, baguettes, and snacks.
These disposable bags are made from high-quality non-stick paper, specially designed for use with contact grills and grill presses, ensuring your sandwiches stay perfectly grilled without any contact with the grill itself.
With these innovative bags, you no longer need to worry about your bread sticking to the grill or losing those desirable grill marks. The paper used in these bags is heat resistant up to 220 degrees, allowing for easy grilling and microwave heating, while keeping your bread's texture and flavour intact. The unique design of the bags even allows the bread to get its grilled stripes right through the bag, ensuring a visually appealing presentation.
Not only are these bags functional, but they are also eco-friendly. Made from compostable paper, they can fully decompose in just 16 weeks, reducing their environmental impact. Additionally, the bags are recyclable, making them an environmentally responsible choice.
These Kraft Paper Grill Sandwich Bags are also hygienic, easy to handle, and serve. They can be individually adjusted according to your customers' desires and needs, providing flexibility and customization to meet their preferences.
Dimensions : 320x105x40mm
Case Quantity : 600
Product Code: 10773BR