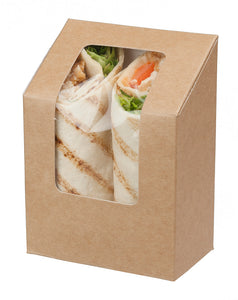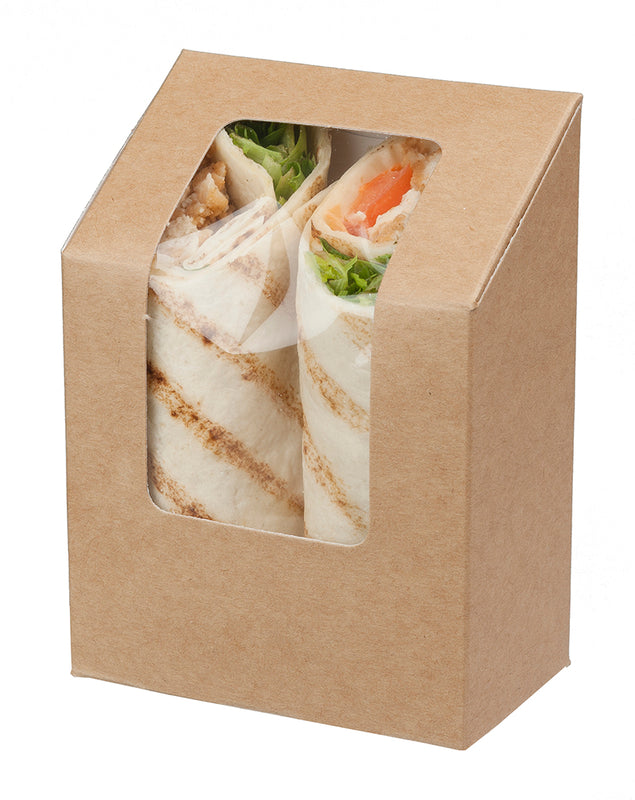 Kraft Tortilla Box
Made from recycled cardboard, these boxes are 00% recyclable, making it a sustainable choice for your business.  Coupled with the neutral disposable packaging, the non-printed design allows for a clean and versatile presentation of your food items, suitable for a wide range of cuisines and styles.
Designed to be attractive and functional, our Kraft Tortilla Box can be individually adjusted according to your customers' desires and needs. The product is delivered flat, allowing for easy storage and transportation, and can be easily assembled when needed.
Also suitable for freshly prepared and same-day use sandwiches, this is a versatile option for different foodservice applications. Whether you're serving tortillas, wraps, sushi, or sandwiches, our Kraft Tortilla Box provides an eco-friendly, functional, and customizable packaging solution for your business. 
Dimensions : 90x50x90/121mm
Case Quantity : 500
Product Code: 10235E