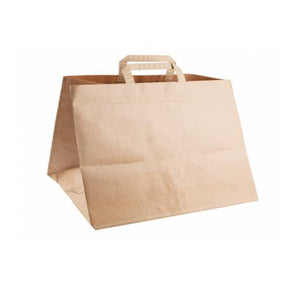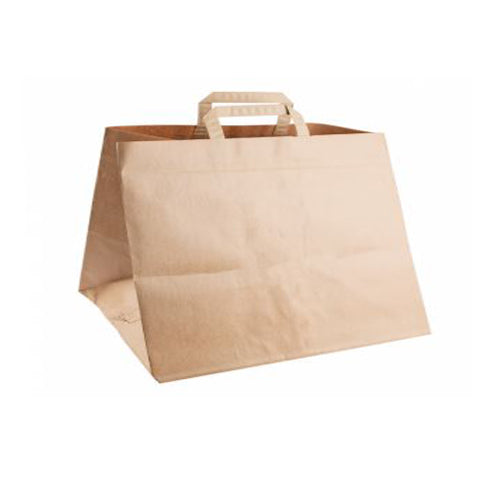 Large Kraft Patisserie Carrier Bags
Eco-friendly and Convenient: Large Kraft Patisserie Carrier Bags with Flat Handles!
Out with the old, in with the new with our Large Kraft Patisserie Carrier Bags. These bags are made from recyclable paper, making them an environmentally-conscious choice for your take-away, fast food, and patisserie needs.
Designed with flat handles for easy carrying, these bags are not only practical but also stylish. Their natural and rustic appearance adds a touch of charm to your business, while also showcasing your commitment to sustainability.
In addition to being made from recycled paper, these Kraft Patisserie Carrier Bags are also recyclable themselves, reducing their impact on the environment. They are a perfect choice for businesses looking for eco-friendly packaging options that align with their sustainability goals.
Dimensions : 31.7 x 21.8 x 24.5 cm
Remark : 10% tolerance on all sizes of bags
Case Quantity : 250
Product Code: 10091