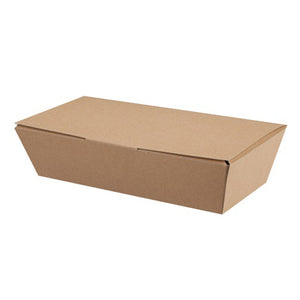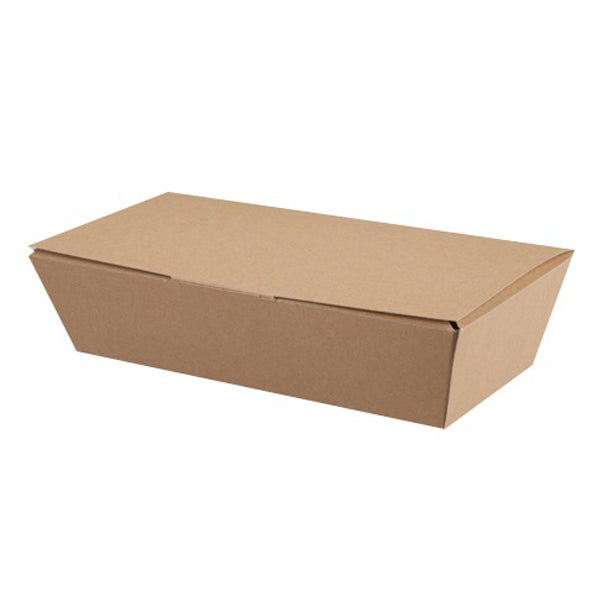 Medium Kraft Food Box
Savour your meals sustainably with our medium-sized kraft food box!
Made from food-grade cardboard, it is 100% recyclable and perfect for a range of venues such as cinemas, concerts, outdoor events, and theatres. This versatile box is ideal for serving a variety of meals, including fish and chips, pastas, noodles, or sandwiches. The sturdy construction of the box ensures that the food inside stays secure and fresh, while the simple yet attractive design adds to its appeal.
Whether you are a food truck owner or a caterer, this Kraft food box is an excellent choice for your business. It is not only an eco-friendly option but also an affordable one, which can help you save money while still delivering high-quality food to your customers. Additionally, its compact size makes it easy to store and transport, making it an ideal choice for outdoor events and festivals. 
Dimensions : 250/220 x 125/95 x 60mm
Case Quantity : 150
Product Code: 10233C