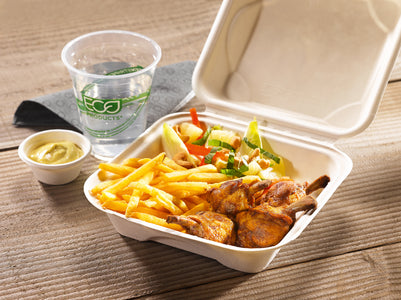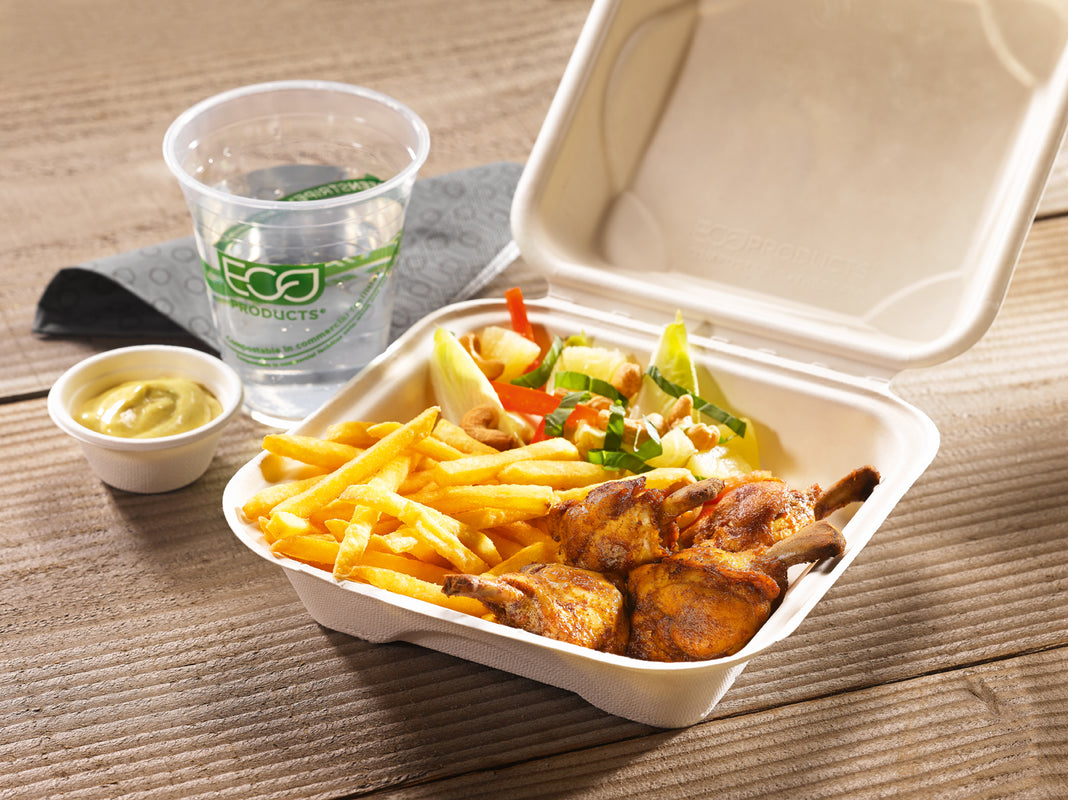 Medium Sugarcane Clamshells Box
Indulge in guilt-free food packaging with our Medium Sugarcane Clamshells Box!
Made from reclaimed and rapidly renewable sugarcane fibers, these innovative clamshells are not only eco-friendly, but also grease and cut resistant, offering a sustainable alternative to traditional plastics or foam. With their sturdy and versatile design, they can handle a wide variety of hot, wet, and oily foods, making them perfect for all your culinary creations.
Not only are these clamshells suitable for use in cold cabinets and microwaves, they also resist water temperatures of up to 100°C and oil temperatures of up to 150°C, ensuring your food stays fresh and delicious. Plus, by choosing our sugarcane products, you're contributing to a greener future by utilizing a reclaimed resource that would otherwise have been burned.
Composting is a great way to divert waste from landfills and improve soil resources, and our sugarcane clamshells are compostable in commercial compost facilities, making them an eco-conscious choice for your food packaging needs. While they may not be suitable for home composting, you can still make a positive impact on the environment by choosing our Medium Sugarcane Clamshells Box.
Dimension : 200x200x75
Case Quantity : 200
Product Code: 101223