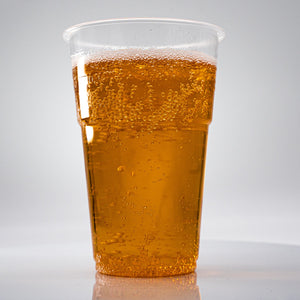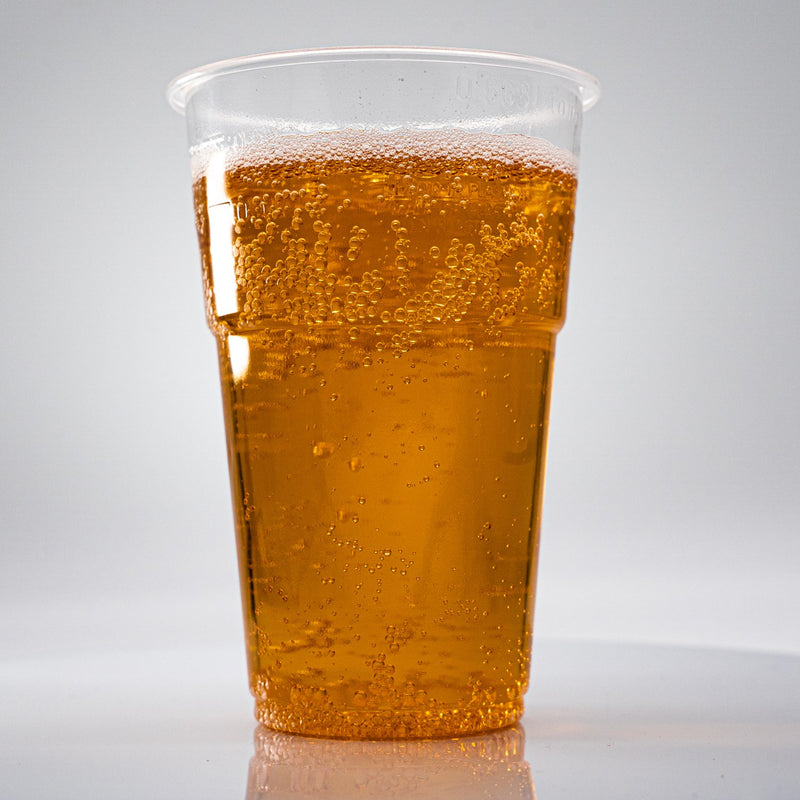 Pint Disposable Glasses
Raise a glass to convenience with our pint-sized disposable glasses!
Made from high-clarity PP material that is both flexible and crack-resistant. These glasses are designed to provide the perfect drinking experience, with consistent wall strength that ensures a smooth and enjoyable drinking experience every time.
Our CE Marked Pint Disposable Glasses are made from high-quality materials that are resistant to cracking and breaking, ensuring that your customers can enjoy their drinks without any worry or concern. The glasses are also very flexible, making them easy to handle and use, even when you're on the go.
One of the key features of this glass is the high clarity, that provides a crystal-clear view of the contents inside. This allows your customers to fully appreciate the colour and texture of their drinks, enhancing the overall drinking experience.
And with their CE Mark, you can rest assured that these glasses meet all necessary safety standards, making them the perfect choice for use in pubs, bars, and other licensed establishments. 
Capacity : 20oz
Case Quantity : 1000
Product Code: 104203