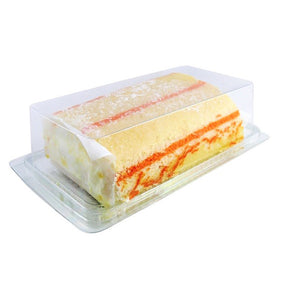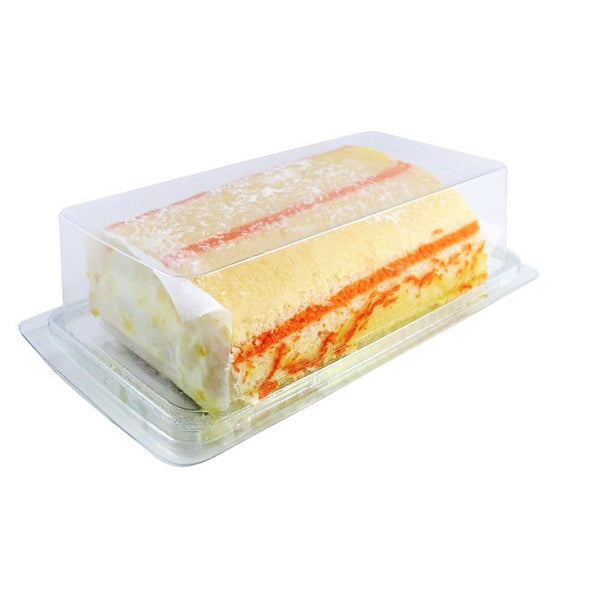 Rectangular Hinged Cake Container
Lock in the freshness with the Rectangular Hinged Cake Container!
The rectangular hinged cake container made from APET is a perfect solution for all your bakery storage needs. Its crystal clear construction provides a stunning display of your baked goods, while its airtight seal ensures freshness and longevity. The lightweight design makes it easy to carry and transport, making it an ideal choice for both personal and commercial use.
This container is not only versatile, but also durable and reliable, ensuring that your precious baked goods stay safe and secure. The rectangular shape of this container allows you to store a variety of bakery items, from pastries and buns to cakes and more. Its hinged design allows for easy access to your baked goods, making it a convenient option for on-the-go snacking or for display purposes. Say goodbye to messy, unorganized storage and upgrade to this sleek, modern and functional container for all your bakery needs.
Dimensions : 205/175x115/85x60mm
Case Quantity :240
Product Code: 10061