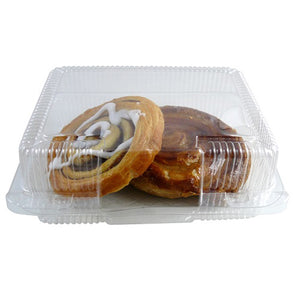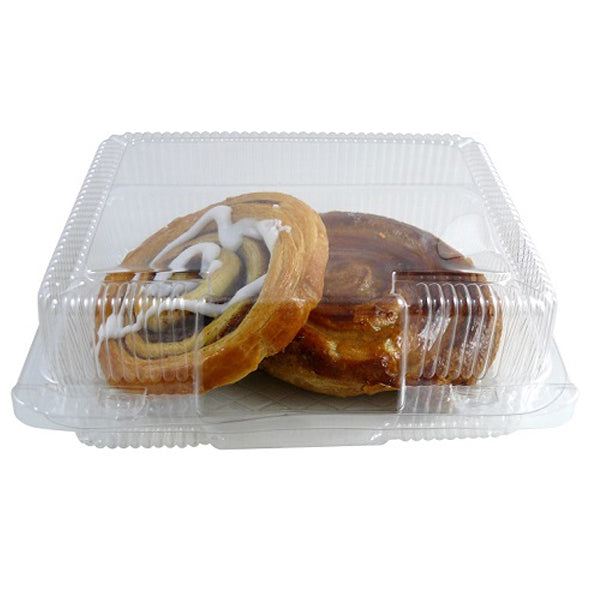 180x140x70 Rectangular Hinge Cake Box
Serve your cakes at a premium level with our Rectangular Hinge Cake Box!
Made from APET, this box is lightweight yet sturdy, ensuring your baked goods arrive at their destination intact. The easy closure and airtight seal make sure your pastries, buns, and other baked treats stay fresh and delicious for as long as possible. The crystal clear design of the box allows your customers to see your baked goods in all their glory, which can help increase sales and customer satisfaction.
The rectangular shape of the box makes it ideal for holding a wide variety of baked goods, including cakes, pastries, and other treats. Whether you're a professional baker looking for a reliable way to transport your products or a home baker looking to share your creations with friends and family, this cake box is the perfect choice. The rectangular shape is also ideal for stacking multiple boxes, making it easy to transport large quantities of baked goods to events or markets. 
Dimensions : 180x140x70mm
Case Quantity : 200
Product Code: 10064H