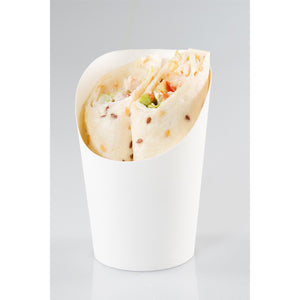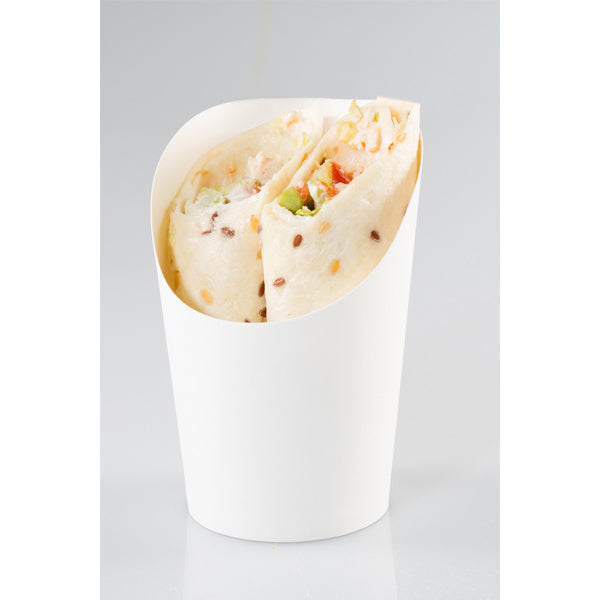 White Paper Snack Cup
Adds a touch of elegance and sophistication to any food service setting!
100% recyclable, this is an eco-friendly choice for those who are committed to reducing their environmental impact. By choosing our snack cup, you're not only serving up delicious snacks, but also showing your dedication to sustainability and responsible waste management.
Designed with versatility in mind, our White Paper Snack Cup is perfect for serving a wide variety of delicious treats. Whether you're serving up crispy bubble waffles, golden chips, savory potato wedges, crispy onion rings, or tasty chicken nuggets, our snack cup is the ideal vessel for holding and serving these mouthwatering delights.
Dimensions : 80/60x70/110mm
Case Quantity : 1000
Product Code: 10237SW