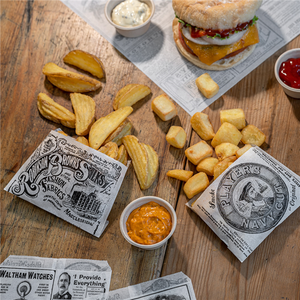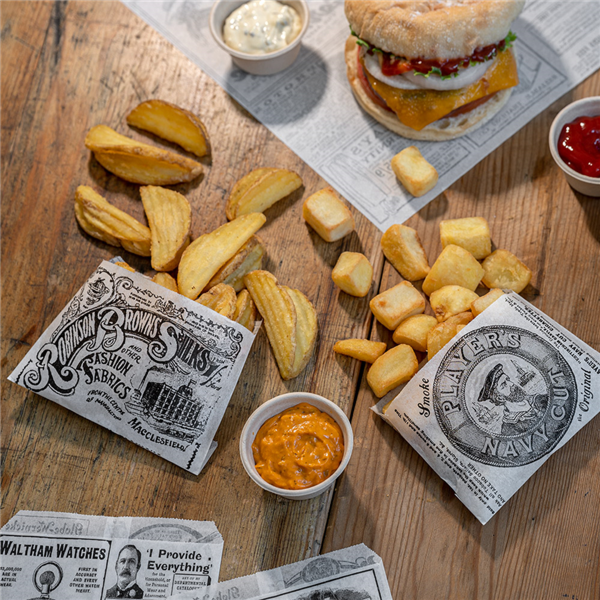 12x9cm Chips Greaseproof Paper Bags 'TIMES'
Upgrade your food packaging with our Oil and Grease Resistant Greaseproof Bags for a sustainable and efficient option.
Made from high-quality white kraft paper and treated with an anti-grease treatment these bags are perfect for take-away and street food businesses that prioritize sustainability and functionality.
Our Chips Greaseproof Bags are free of PFOS (perfluorooctane sulfonate) and PFOA (perfluorooctanoic acid), making them a safe and environmentally-friendly option for your food packaging needs. The oil and grease resistant feature of these bags prevents the transfer of oils and grease, ensuring that your chips stay deliciously crispy without any stains or drips.
These bags are also biodegradable and compostable, making them an eco-friendly choice for businesses looking to reduce their environmental impact. They are easy to wrap, easy to carry, and easy to eat from, providing a convenient solution for both customers and staff alike.
Please note that our Chips Greaseproof Bags are not suitable for microwave or oven use. They are designed specifically for wrapping and serving chips, making them an essential product for take-away and street food businesses. 
Dimensions : 12 x 9cm
Case : 1000pcs
Product Code: 10037M