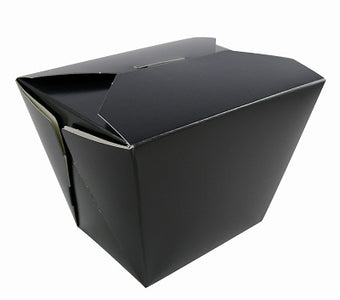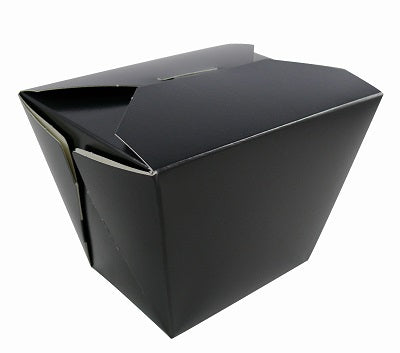 750ml Black Cardboard Food Box
Made from recyclable paper board with a PE lining, these food boxes are not only eco-friendly but also practical for a wide range of cuisines.  Coupled with a generous capacity of 750ml, these food boxes are perfect for serving a variety of meals. Whether it's a hearty pasta dish, a refreshing salad, or a flavourful bowl of noodles, our food boxes are designed to hold your culinary creations in style.
Designed in sleek black, these food boxes exude a modern and chic look that will elevate the presentation of your pastas, salads, noodles, street foods, and more. The black colour adds a touch of sophistication and creates a sleek and professional appearance, making them perfect for restaurants, food trucks, takeaways, and other food businesses.
The sturdy paper board construction of these food boxes ensures durability and reliability, allowing you to confidently serve your dishes without worrying about leaks or spills. The PE lining provides an effective barrier against grease and moisture, keeping your food fresh and appetizing.
Dimensions : 118/84x97/63x92mm
Capacity : 750ml (26oz)
Case quantity : 250
Product Code: 10237B