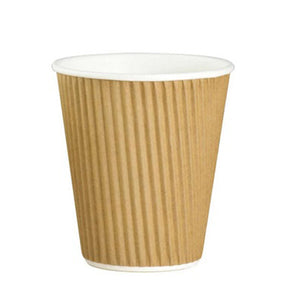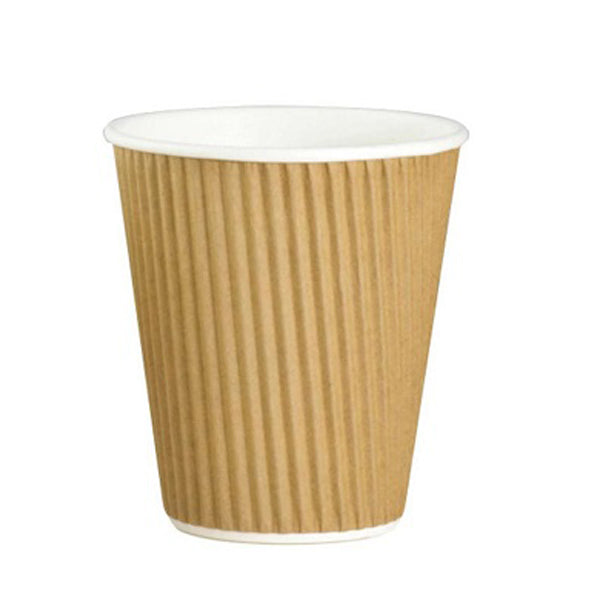 12oz Kraft Ripple Cups
Elevate your hot beverage game with our 12oz Kraft Ripple Cups!
Crafted with care from triple wall brown rippled paper, these cups are designed to keep your coffee, tea, or hot chocolate piping hot and your hands cool. Our ripple cups are designed with built-in insulation, making them comfortable to hold without the need for extra accessories.
Available in 8oz, 12oz, and 16oz sizes, they are the perfect solution for all your on-the-go sipping needs. Need to take your drink with you? No problem! Choose from our sleek black or classic white sip lids for convenient and mess-free drinking on the move. Indulge in your favourite hot beverages with style and sustainability with our Kraft Ripple Cups!
Capacity : 340ml
Outside Diameter : 90mm
Case Quantity : 500
Product Code: 10386A