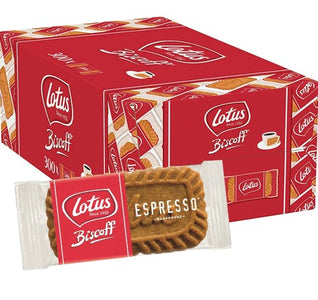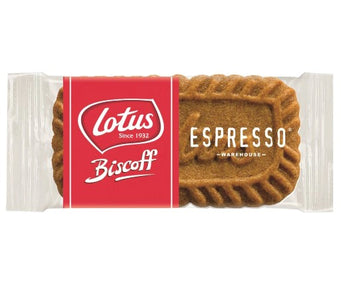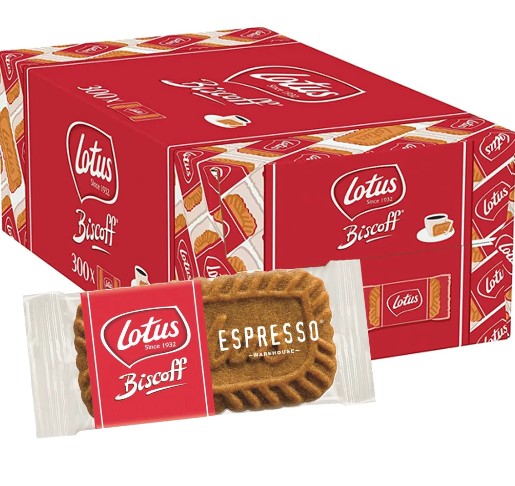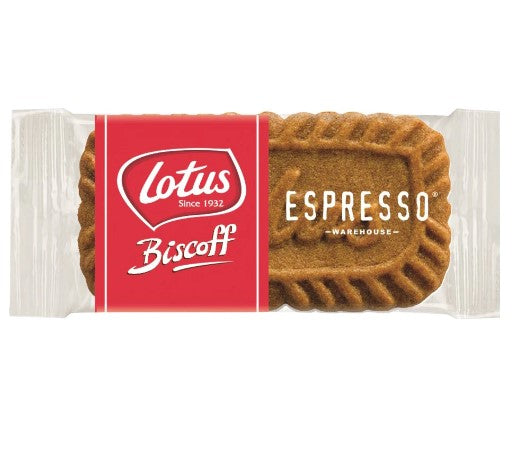 Lotus Biscoff Caramelised Biscuits (1x300)
Indulge in the pairing of a steaming cup of coffee and the irrestible crunch of Lotus Biscoff caramelised biscuits!
These delectable treats, with their unique caramelized flavour, are the perfect complement to your daily caffeine fix.  Each biscuit is lovingly wrapped, making them a sought-after choice for hairdressing and beauty salons, as well as independent cafes that value attention to detail.  
What's more, these biscuits are a guilt-free pleasure, suitable for both vegans and vegetarians.  So you can enjoy every bite knowing that you're making a conscious choice that aligns with your dietary preferences.
300 individually wrapped biscuits per case.
Product Code: 13004