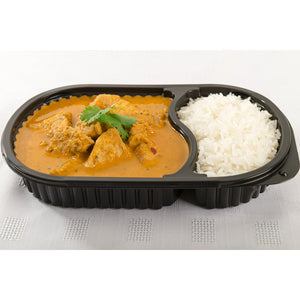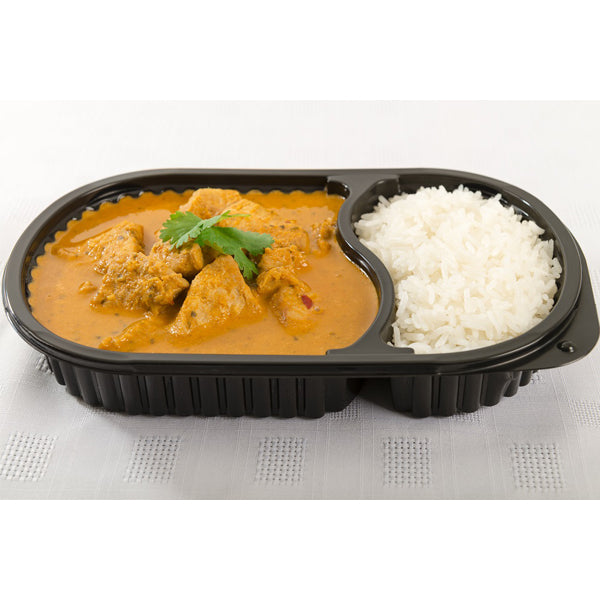 2 Compartment Microwave Container (S)
Elevate food presentation and transport to a new level with our 2 Compartment Microwave Container!
Crafted from high-quality black plastic, our microwave container is designed to safely hold a wide variety of hot foods, from steaming curries with rice to delectable pastas with sauce and more. The two compartments allow you to keep different food items separated, ensuring their flavours and textures remain distinct and delicious.
With our optional clear lid, you can easily fill the containers and neatly stack them for pre-meal preparation, saving you time and effort in busy kitchen environments.  Coupled with, the sturdy construction and secure lid, it ensures that your food stays securely in place during transit.
These microwave containers are designed to be used in microwaves, allowing you to conveniently heat up your meals without transferring them to separate dishes. This means less hassle and fewer dishes to clean up, making your food preparation and reheating process a breeze.
*DOME LID AVAILABLE SEPARATELY.
Used with Dome Lid Code : 10344C
Dimensions : 235x145x35mm
Capacity : 110 ml / 230ml
Case Quantity : 400
Product Code: 10344B