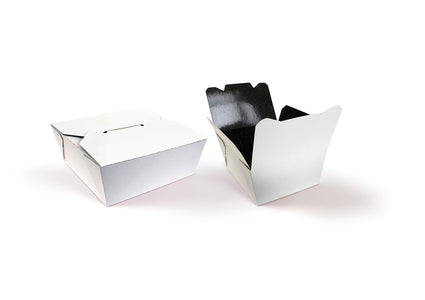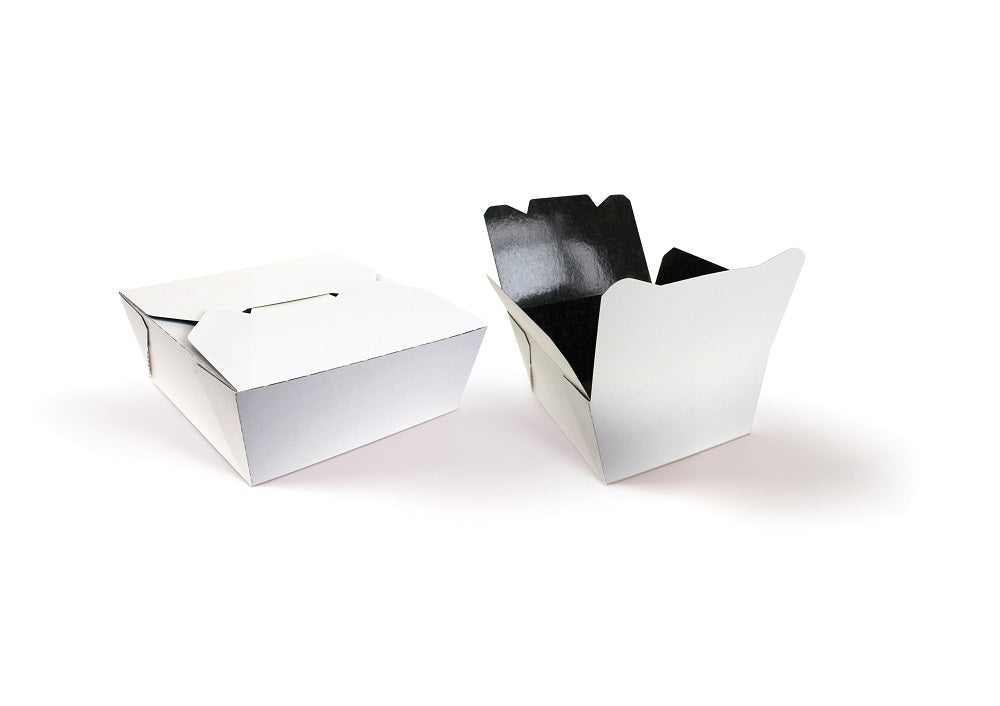 Black and White Large Food Boxes
Elevate your food packaging game with our Black and White Large Food Box, the innovative RapTray!
This unique food box combines a lightweight board with a film laminate, creating a sleek and modern design that's perfect for any food establishment. With up to 90% renewable materials, you can feel good about choosing an environmentally conscious option for your food packaging needs.
Not only stylish, but also microwavable, making it convenient for reheating meals on the go. Its small Push 'n' Lock White box comes with an easy-to-use locking mechanism, ensuring your food stays secure during transport. Suitable for both chilled and hot food, this versatile food box is ideal for a wide range of culinary creations.
Widely recyclable, this food boxes are a sustainable choice for eco-conscious consumers. 
Dimensions : 152 x 120 x 65mm
Case quantity : 360
Product Code: 12307