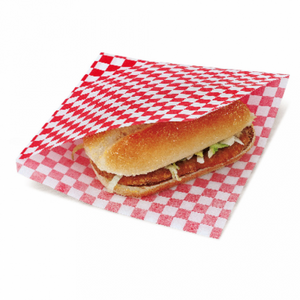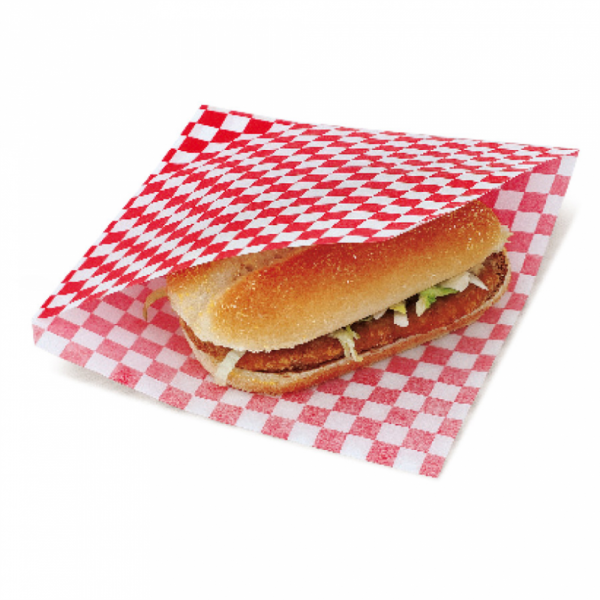 16x16.5cm Red Gingham 2 sides open Bags
Add a touch of nostalgia to your food packaging with our 16x16.5 Red Gingham 2 sides open bags!
Designed with functionality in mind, these bags are ideal for a variety of food items, such as burgers, kebabs, pizzas, hot dogs, and crepes. The two-sided open design allows for easy and quick introduction of products into the bag, optimizing working time and enhancing efficiency in busy food service environments.
Made from high-quality 32gsm greaseproof paper, our bags are treated with an anti-grease coating to prevent the transfer of oils and grease, ensuring that your food remains fresh and delicious without any stains or drips. This makes them a practical and reliable choice for serving hot, oily, and greasy foods.
These Greaseproof Paper Bags are an essential for take-away and street food vendors who value both functionality and aesthetics. 
Size
: 16x16.5cm
Case Quantity : 2x500pcs
Product Code: 10037B1