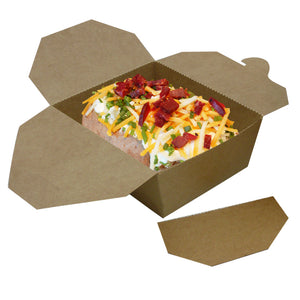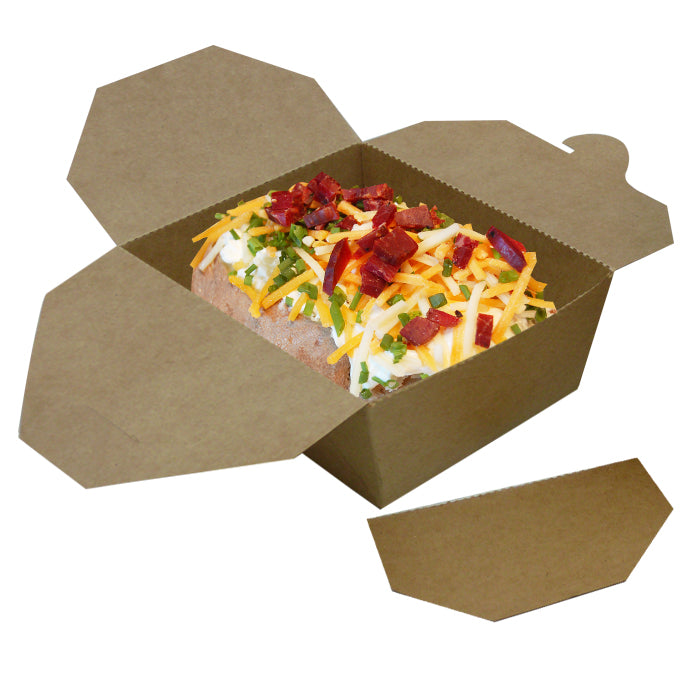 Take-away Kraft Food Box #7
The ultimate companion for your delicious takeaway treats!
Made from 300gsm kraft paper with a PE lining, these boxes are not only sturdy and strong, but also leak-resistant, ensuring that your delicious food stays safe and secure. The folding lid adds a touch of elegance to this environmentally friendly option, making it not just practical, but also visually appealing. The box is designed to be used as a bowl, with tearable sides that allow for easy access to your mouth-watering meal.
Enjoy your salads, hot or cold dishes, wet or dry foods directly from the box, adding a touch of convenience to your on-the-go dining experience. Plus, with 100% recycled materials, you can feel good about making a sustainable choice for your takeaway packaging needs. 
Dimensions: 160/150x134/120x50mm
Capacity : 900ml
Case Quantity : 200
Product Code: 12932