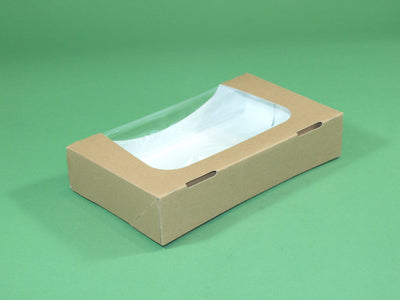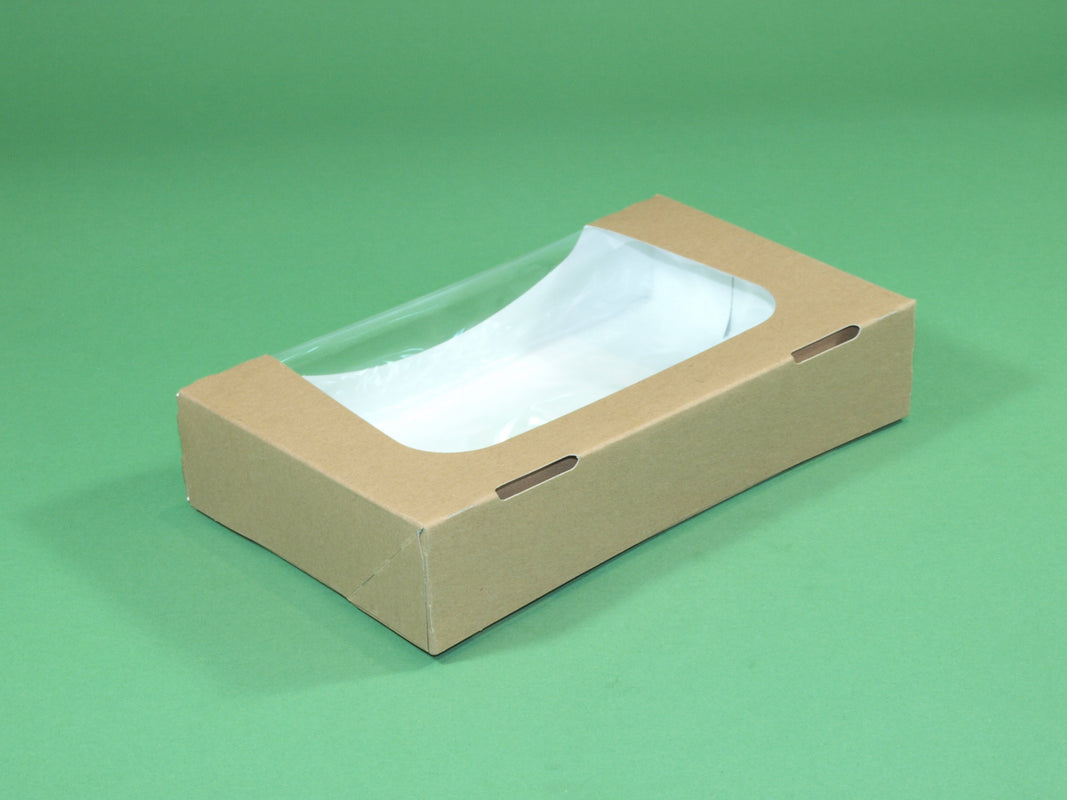 Kraft Cake Full Window Box
The perfect solution for showcasing your scrumptious cakes, pastries, and other treats in a sustainable and stylish way.
This Kraft Cake Full Window Box is crafted from high-quality cardboard paper, this box is made from a specific board that is tailored for packaging purposes, ensuring durability and functionality.
One of the standout features of this box is its eco-friendly nature. The materials used are sourced from FSC (Forest Stewardship Council) and PEFC (Programme for the Endorsement of Forest Certification) certified sources, guaranteeing responsible and sustainable forestry practices. Plus, after serving its purpose, this box can be easily recycled to be turned into new materials for manufacturing, reducing its environmental impact and contributing to a circular economy.
Designed with a full window, this box allows the tempting treats inside to be prominently displayed, adding an enticing visual appeal to your baked goods. Its simple yet elegant design makes it suitable for any type of occasion, whether it's a birthday, a wedding, or a simple gathering. It's also a thoughtful choice for gift-giving, allowing you to present your treats in a packaging that is both stylish and eco-conscious.
Box size :198x118x40mm
Case Quantity : 400
Product Code: 10040KFW